The Observer and the Observed
What is really going on ? 
curated by Eloy Torrez and Juliane Backmann
Featuring Artwork by Michael Massenburg, Emila Cruz, Gabor Ekecs, Juliane Backmann and Eloy Torrez. As mixed artists, painters, and photographers they have spent decades observing and documenting the people and historical events of Los Angeles.
As history moves forward and repeats itself they continue to document the interactions that take place within their ever changing environments.'The Observer and the Observed' Invites the viewer to see a story of conscious and subconscious experiences that manifest themselves into a historical but deeply personal tale of each artist's life in Los Angeles.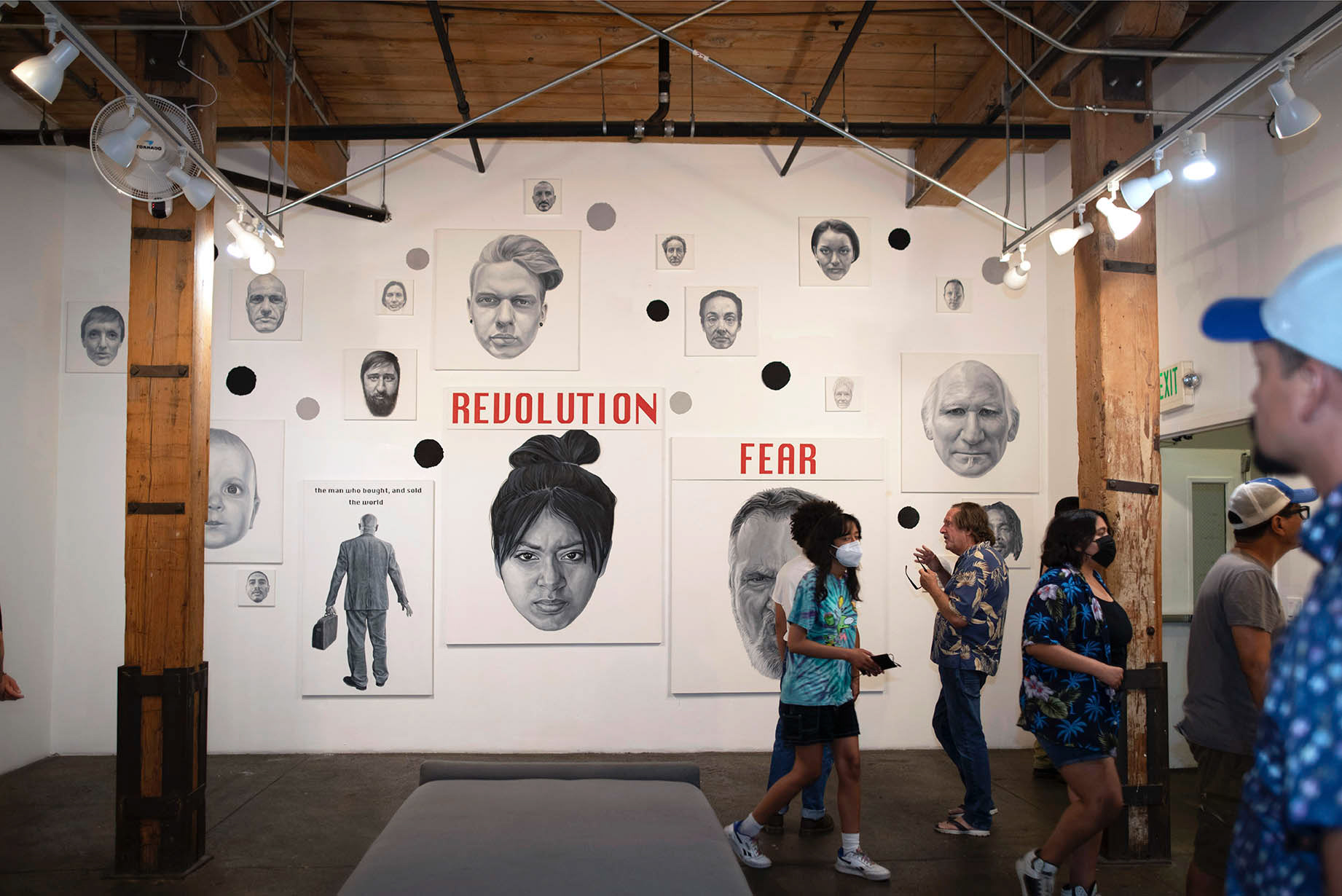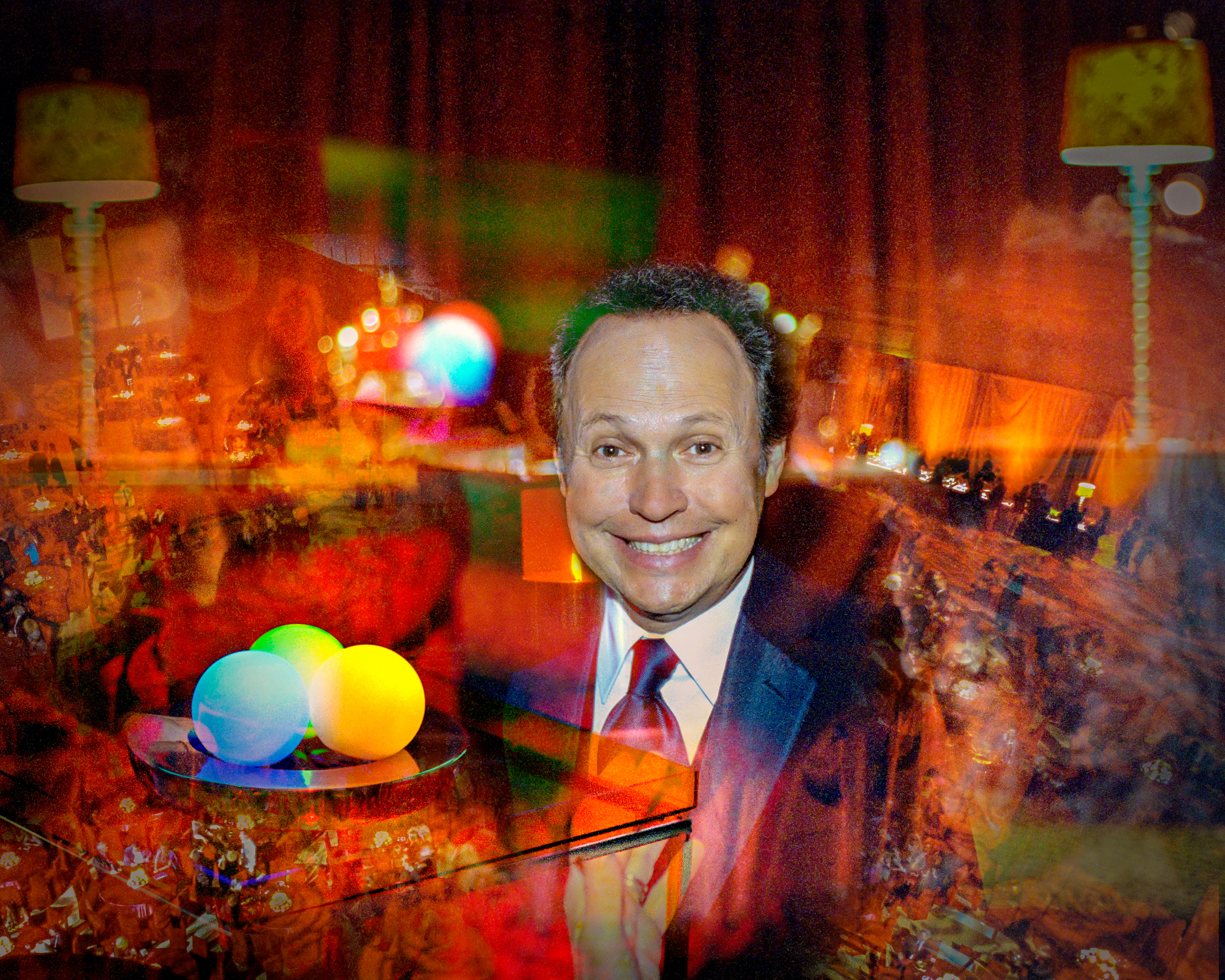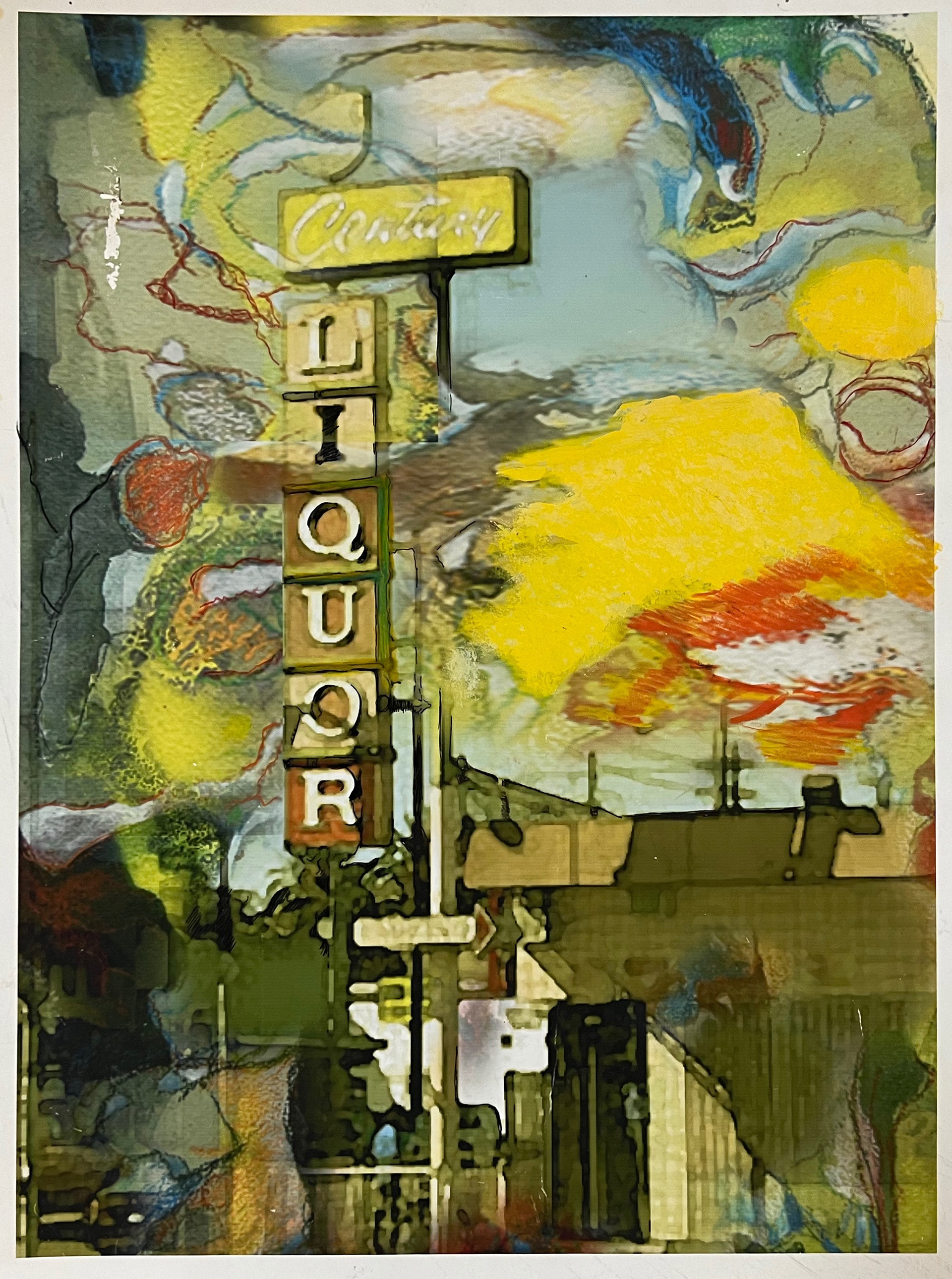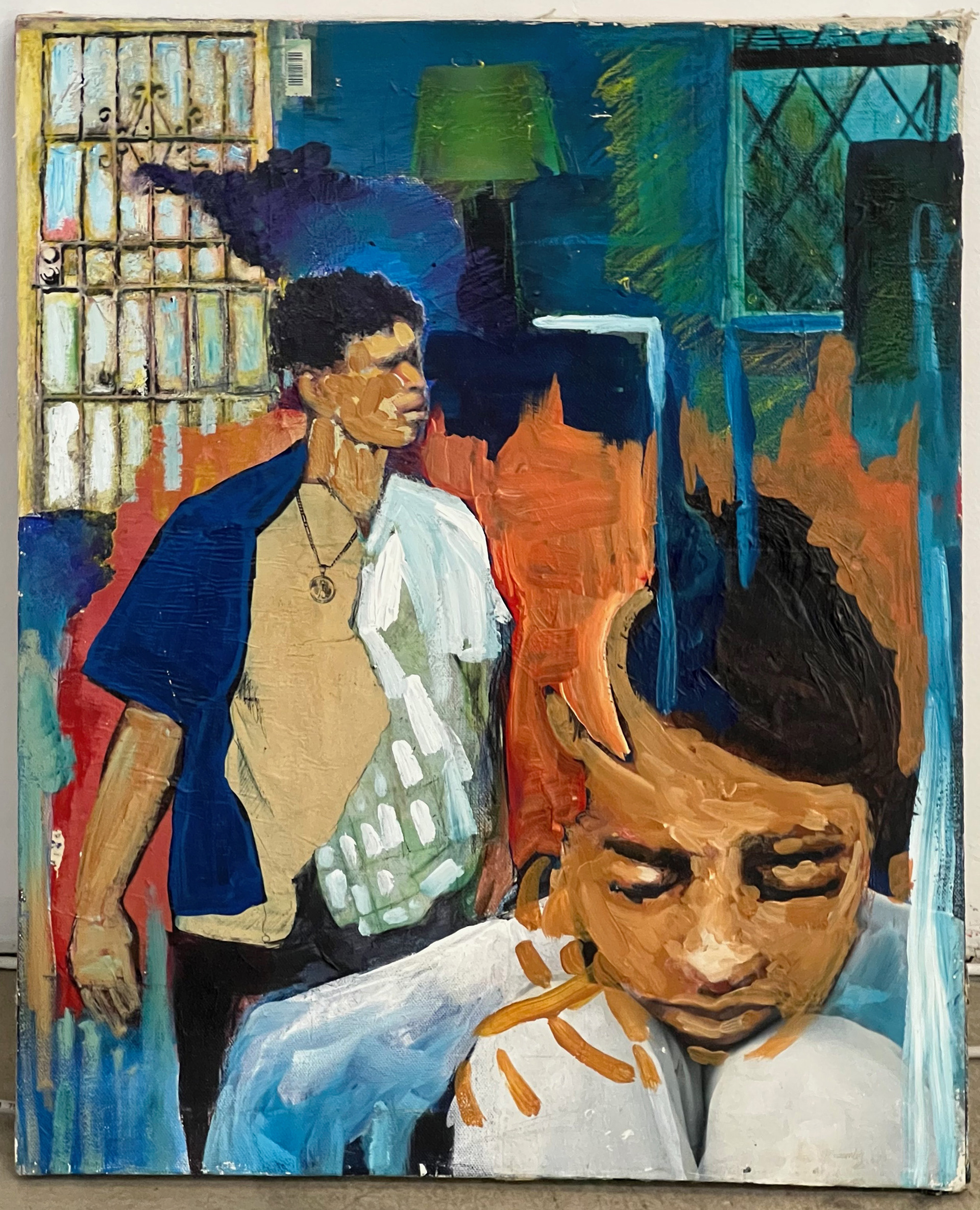 photographs and sculptures by Juliane Backmann
at the Rio Hondo College Art Gallery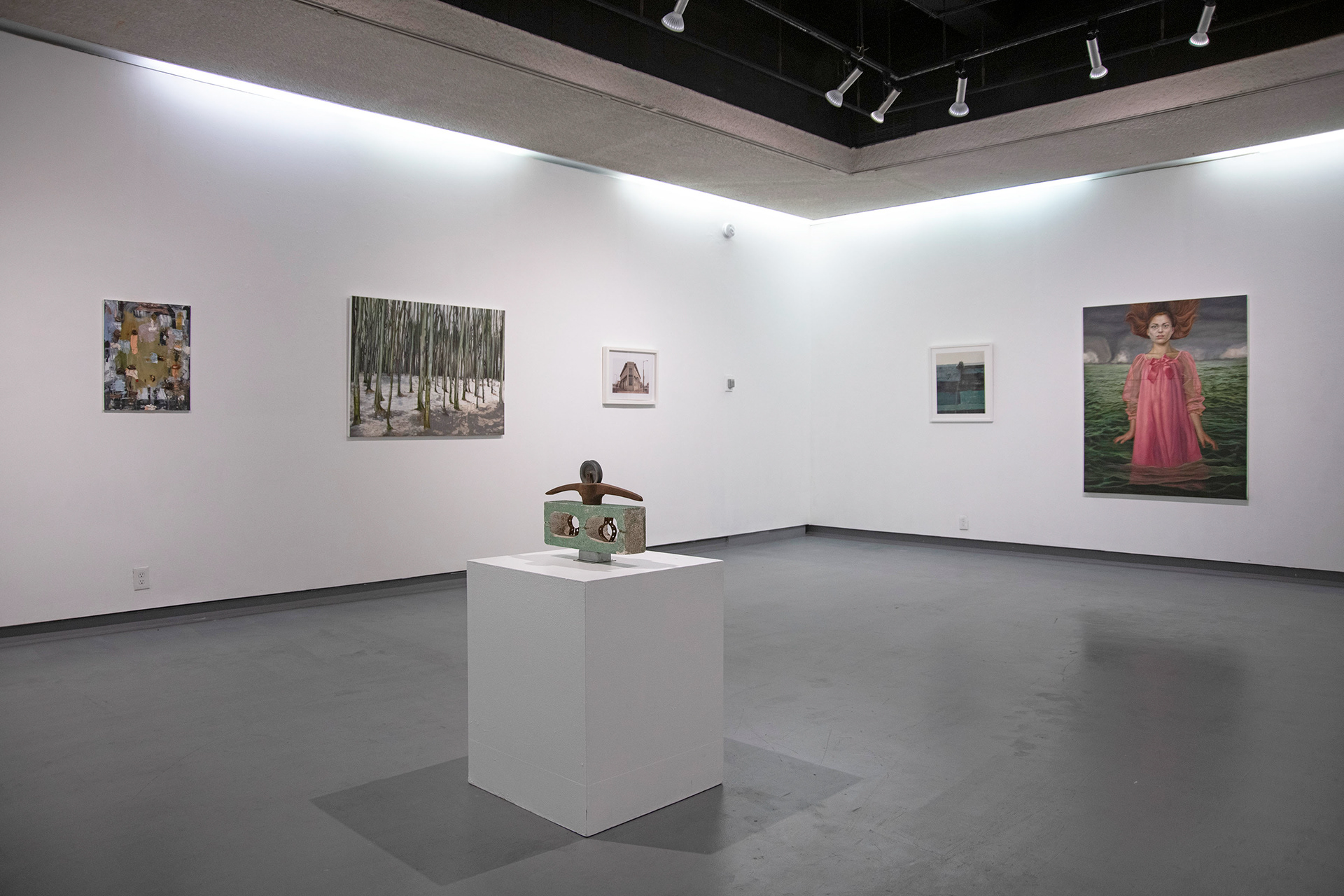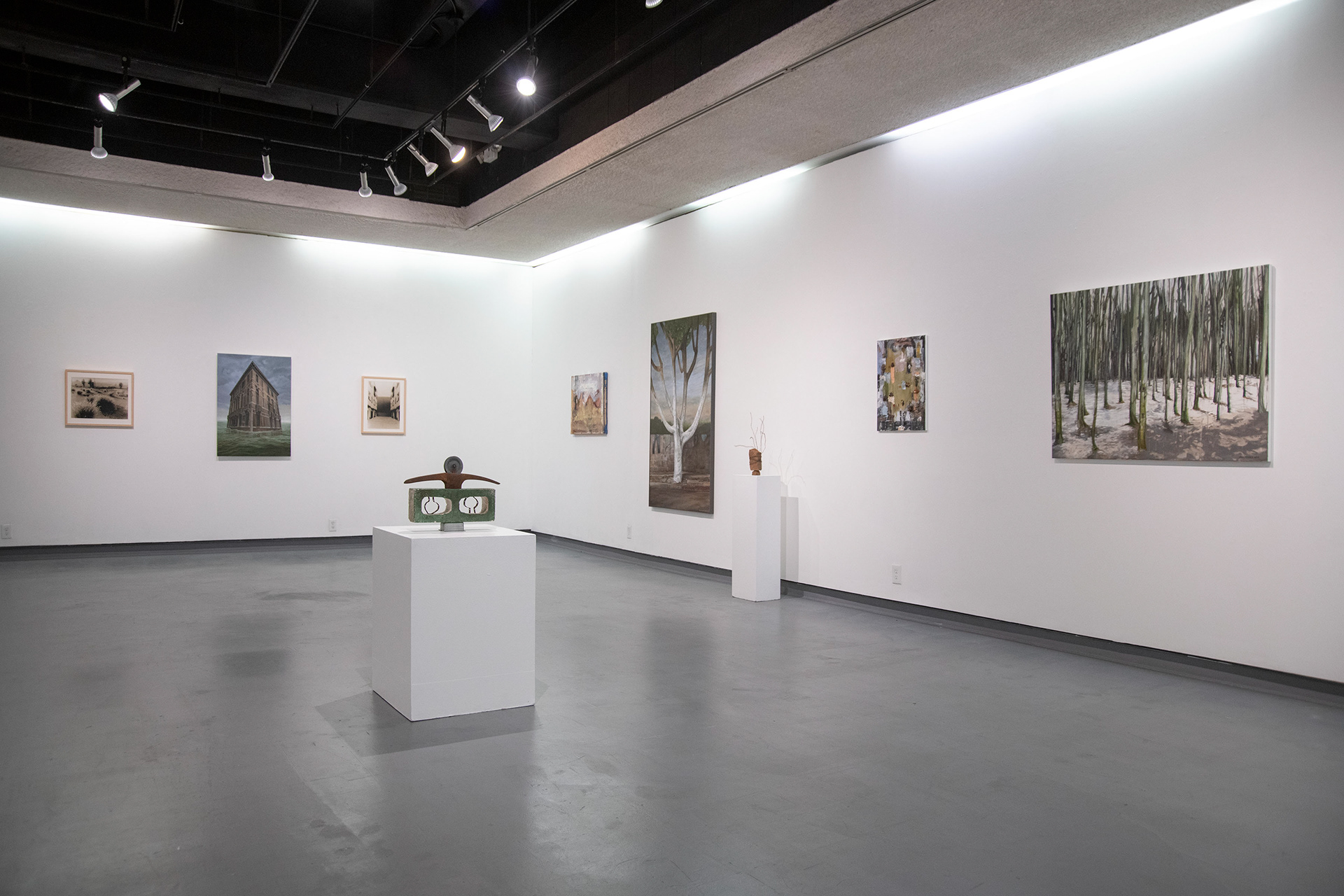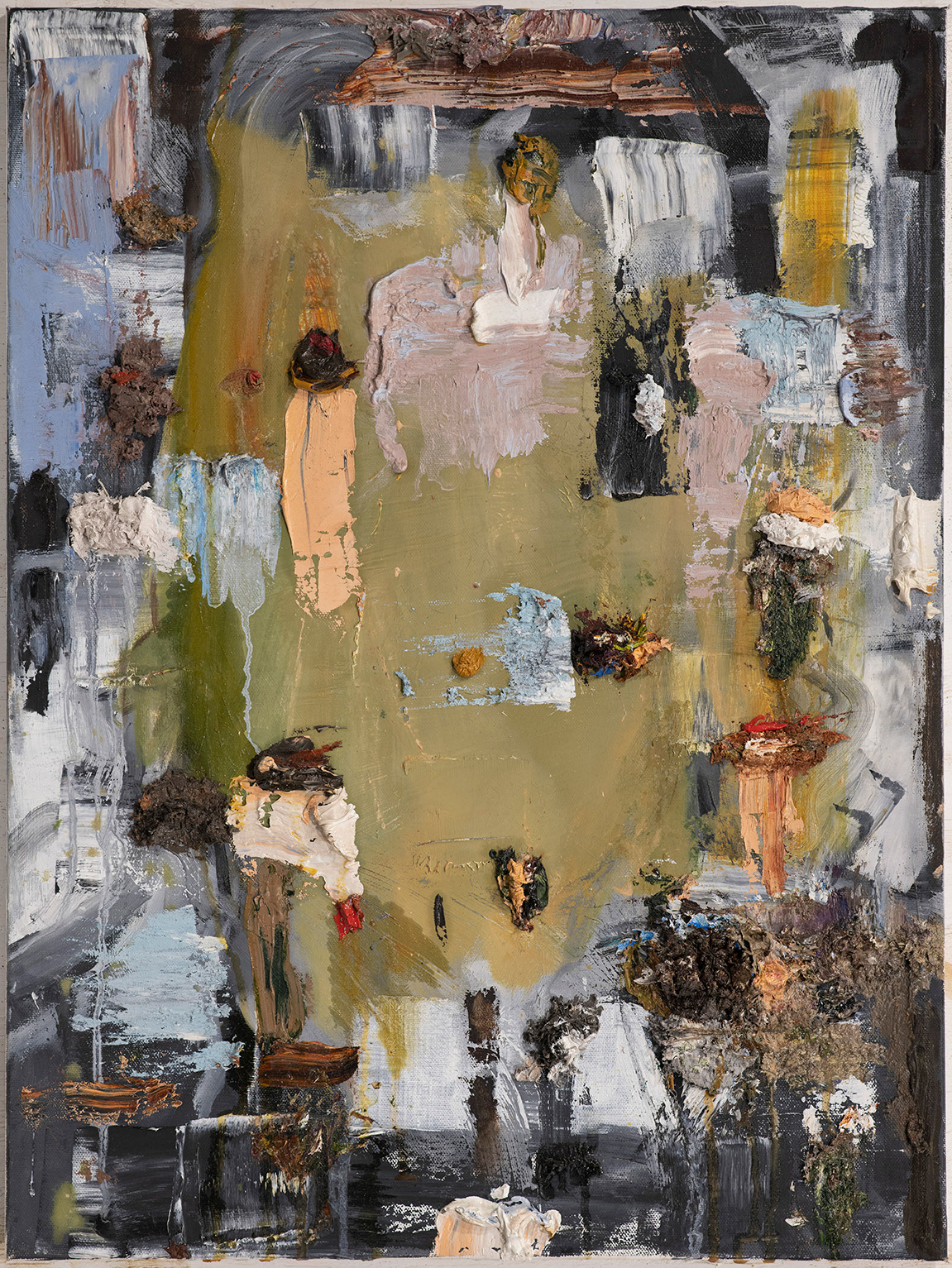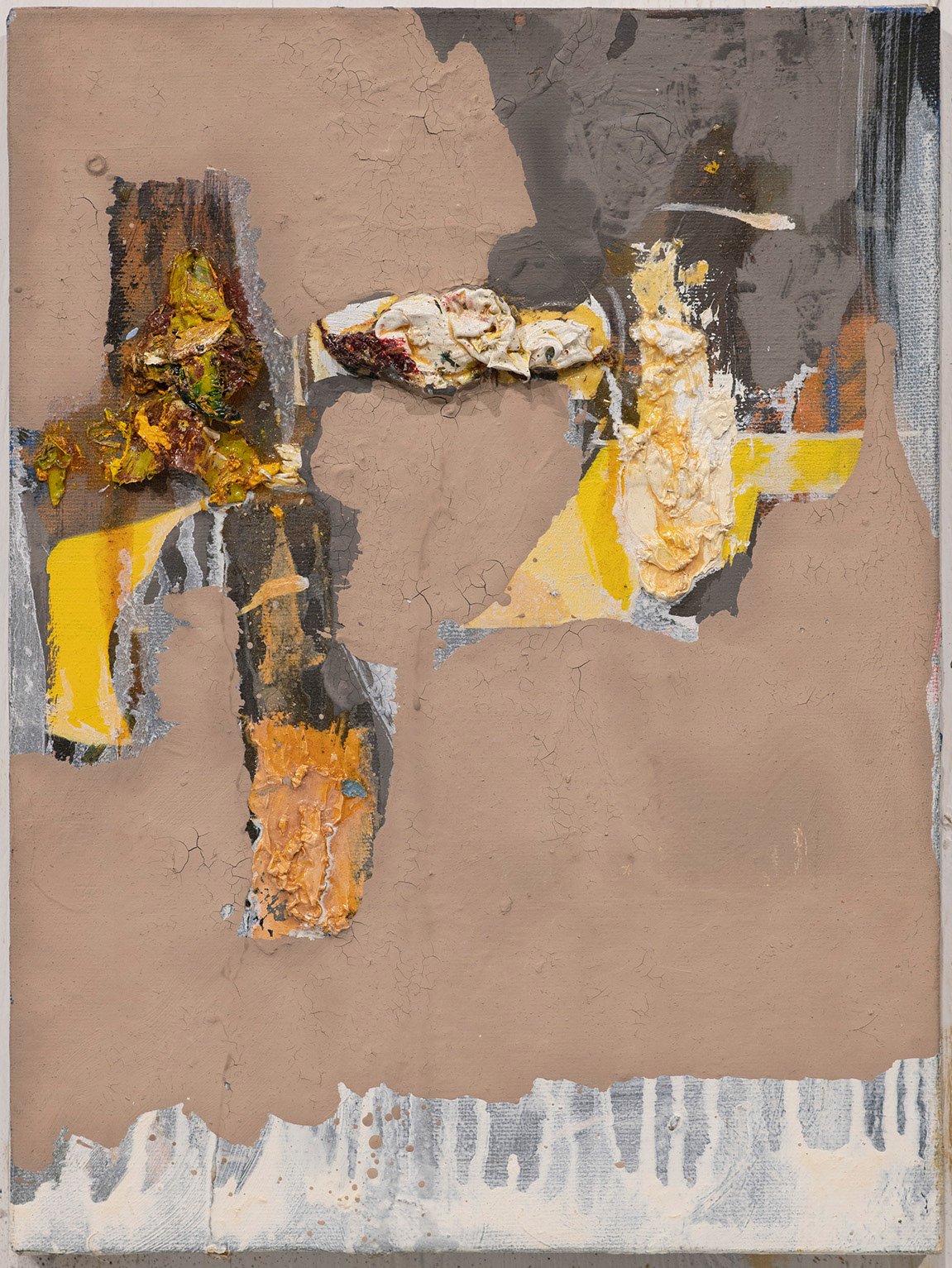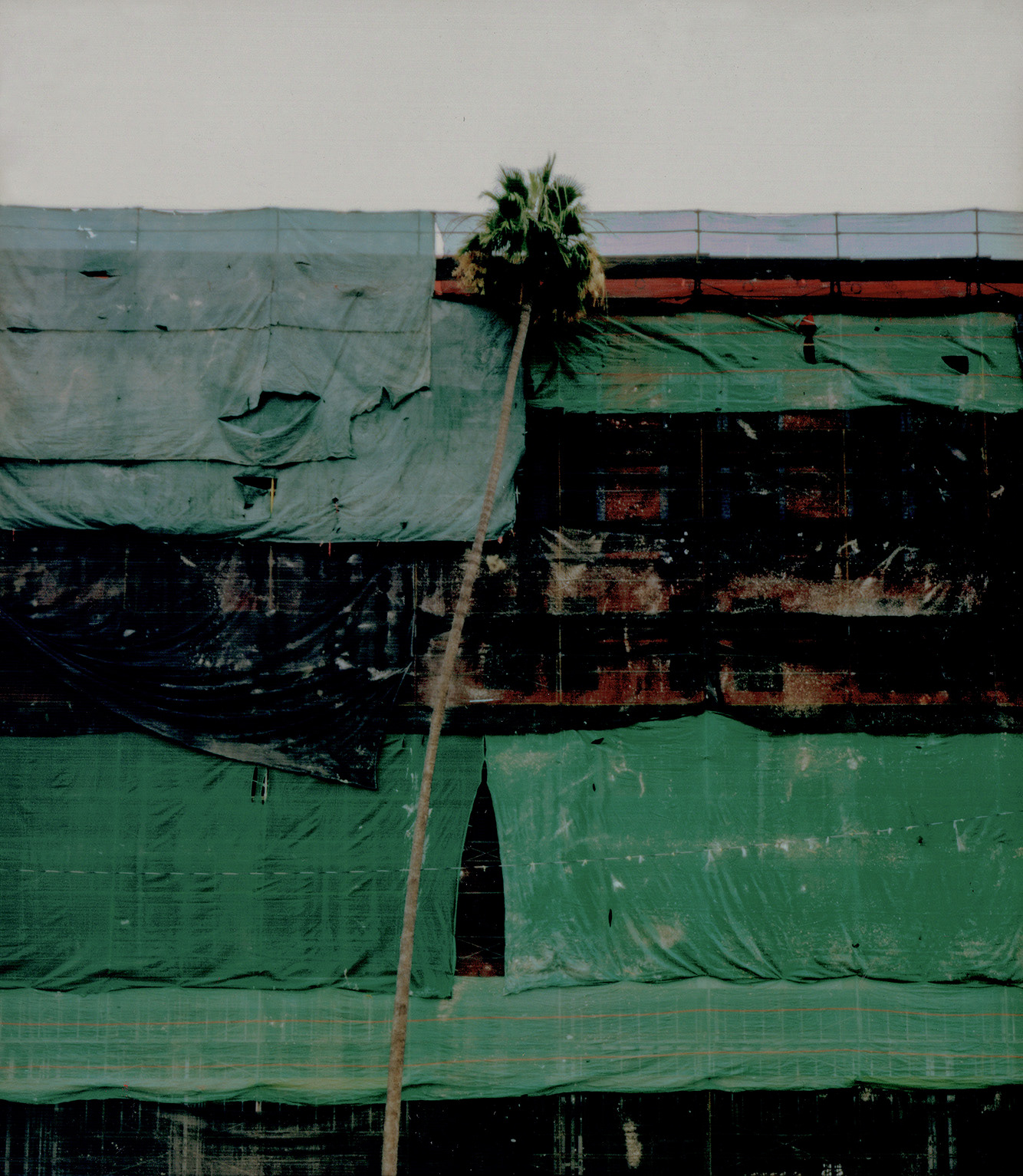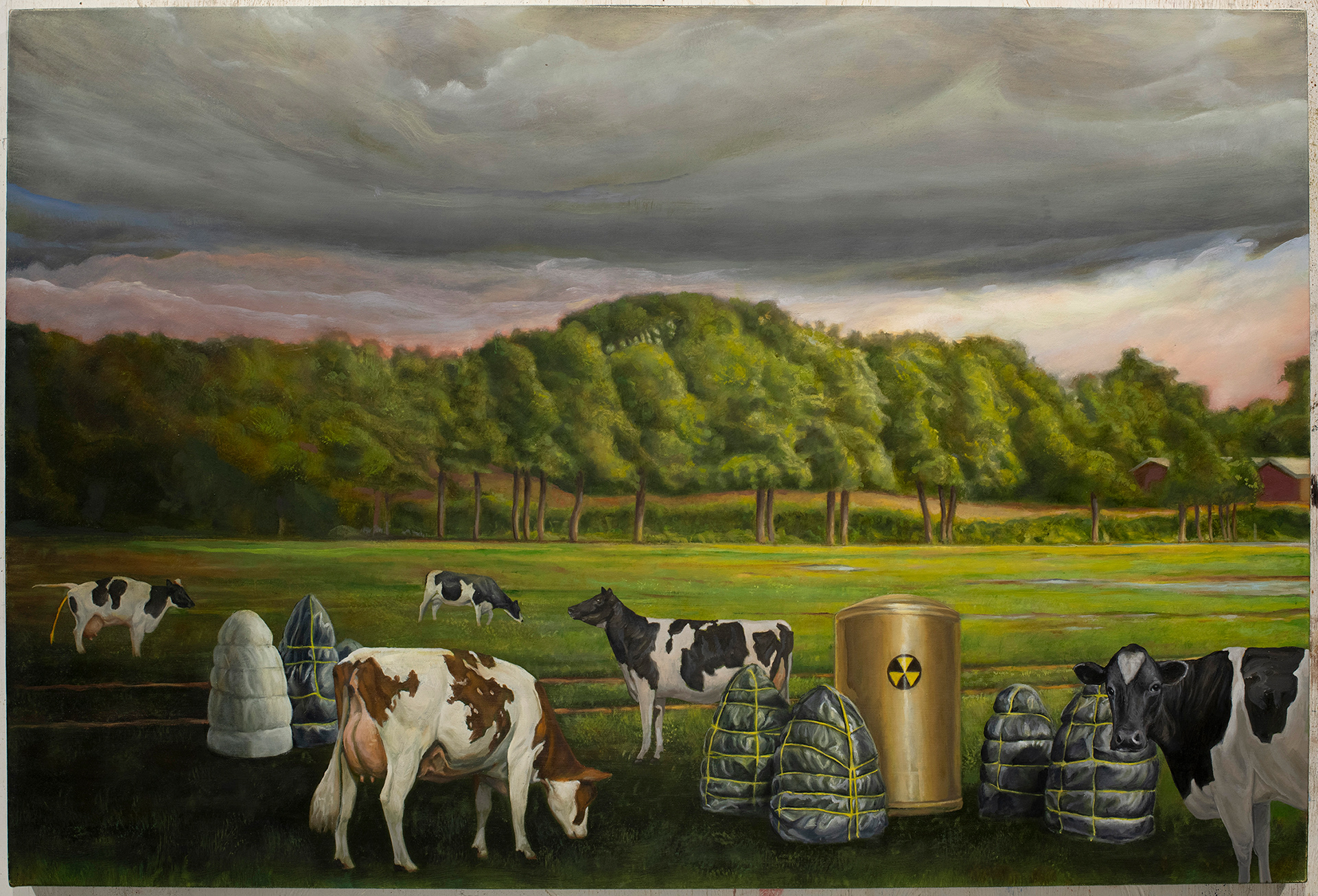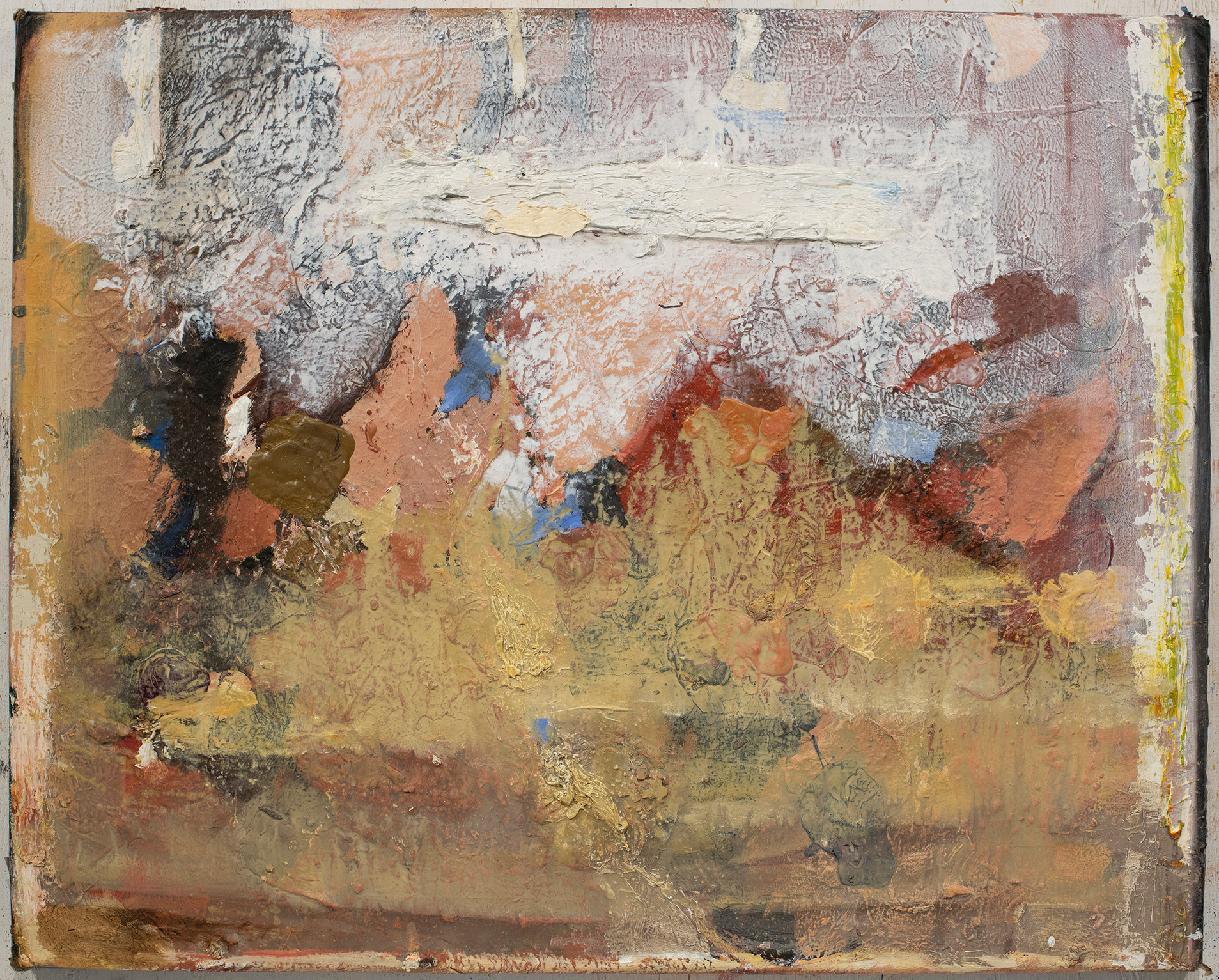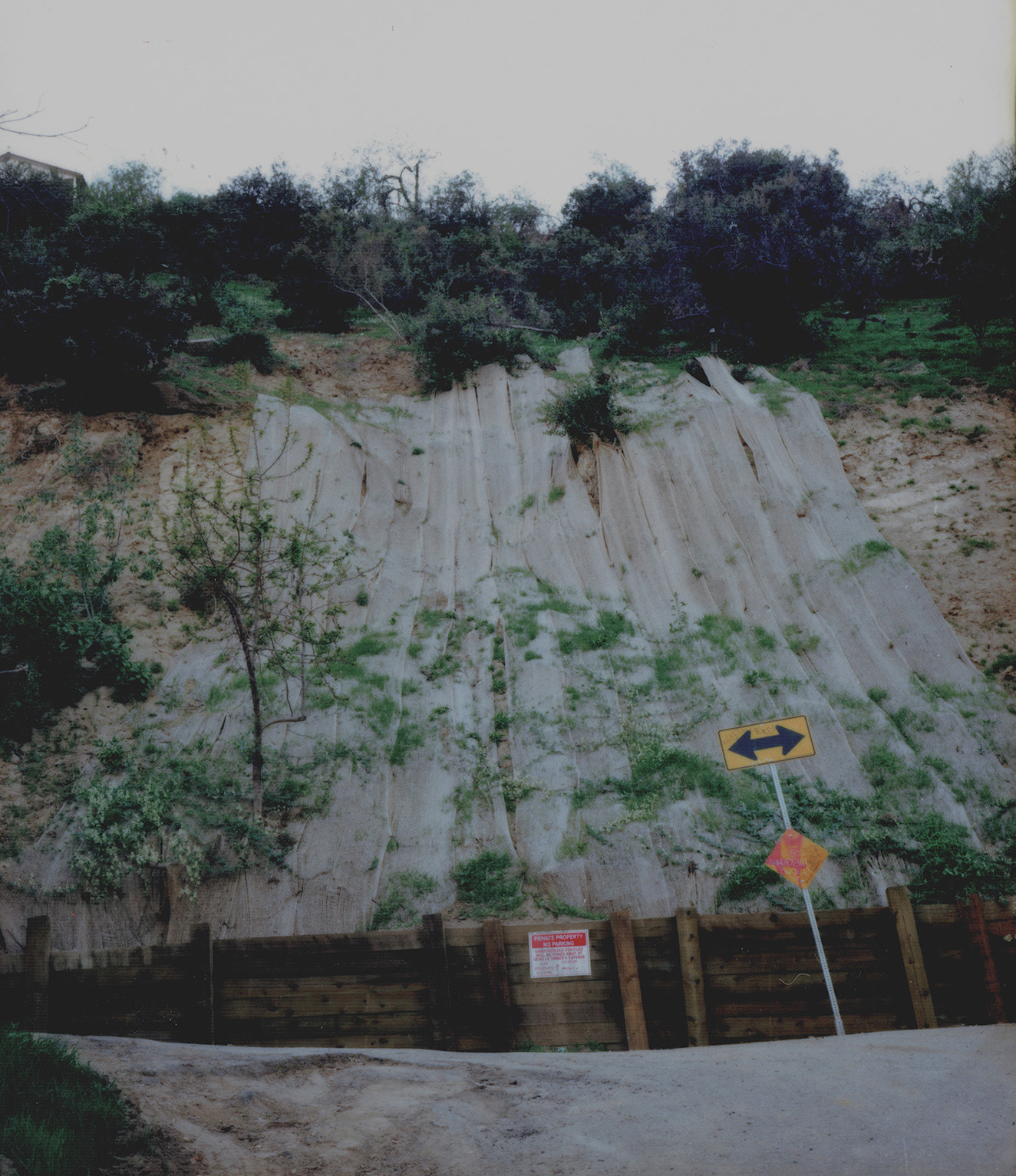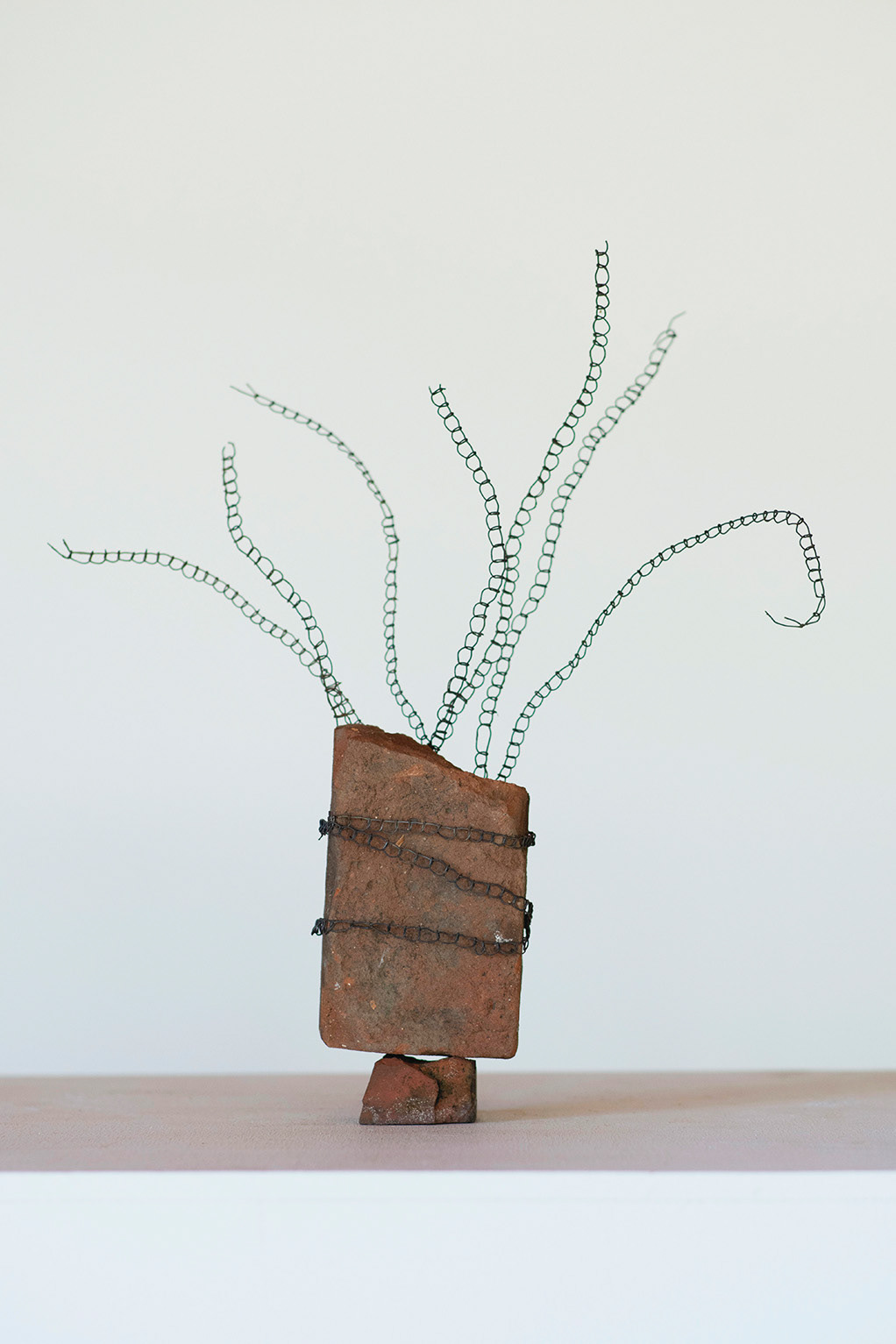 We have crossed many lines in the last few years. 
In our creative processes we passed back and forth between representational and abstract painting, between photography and sculpture. 
We moved from Skid Row to a residential neighborhood, adjusting to quite different surroundings.  
On a more universal scale we experienced transitions too. They are evident as we hear in the news about red lines and lines in the sand not to be crossed; in regards to politics and also concerning environmental crises. 
In some of our works we are using new visual languages like abstract painting and sculpture as well as the ones from our previous repertoire of figurative painting and photography in addressing the theme of transitions from several perspectives.
silver gelatin prints by Juliane Backmann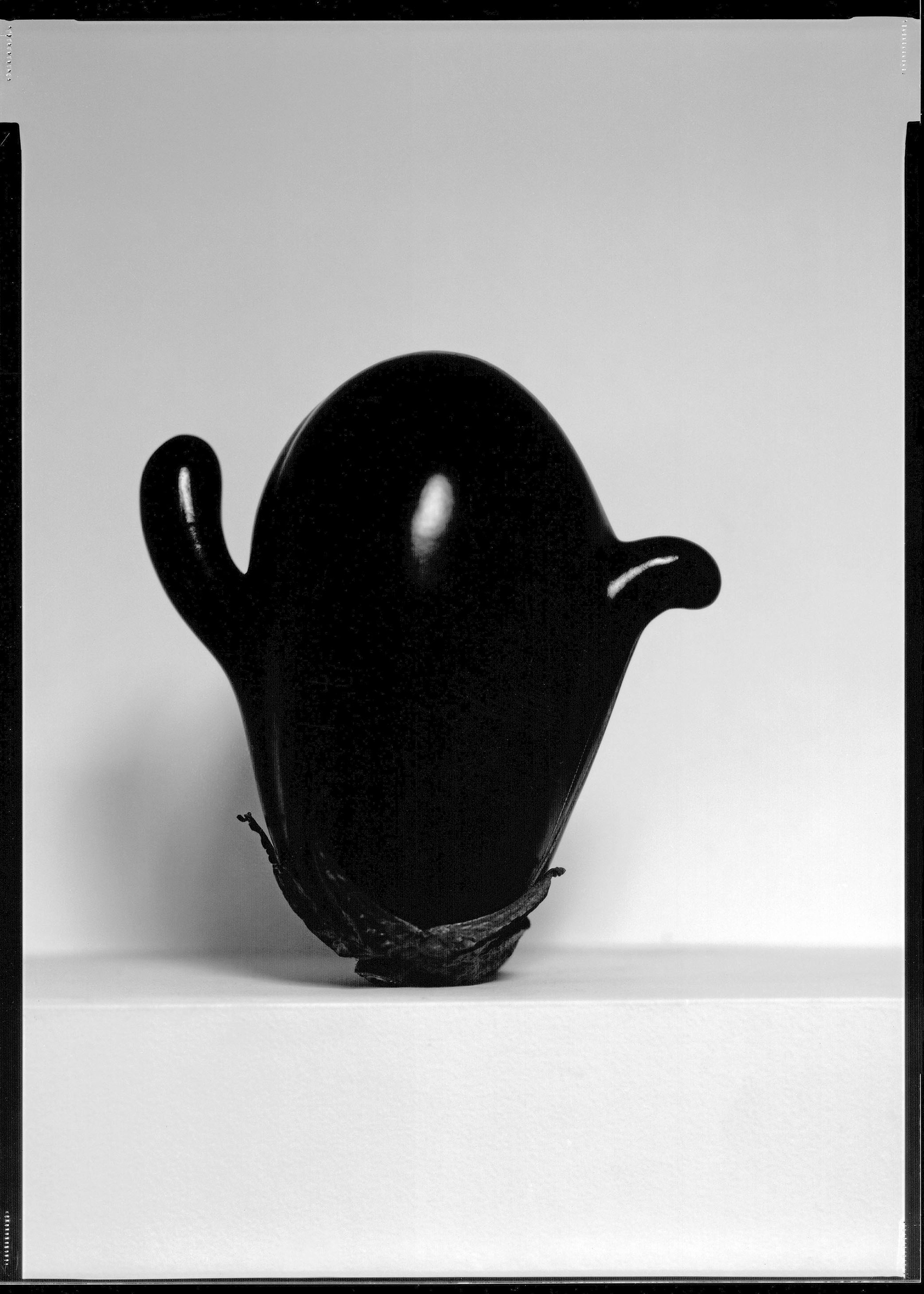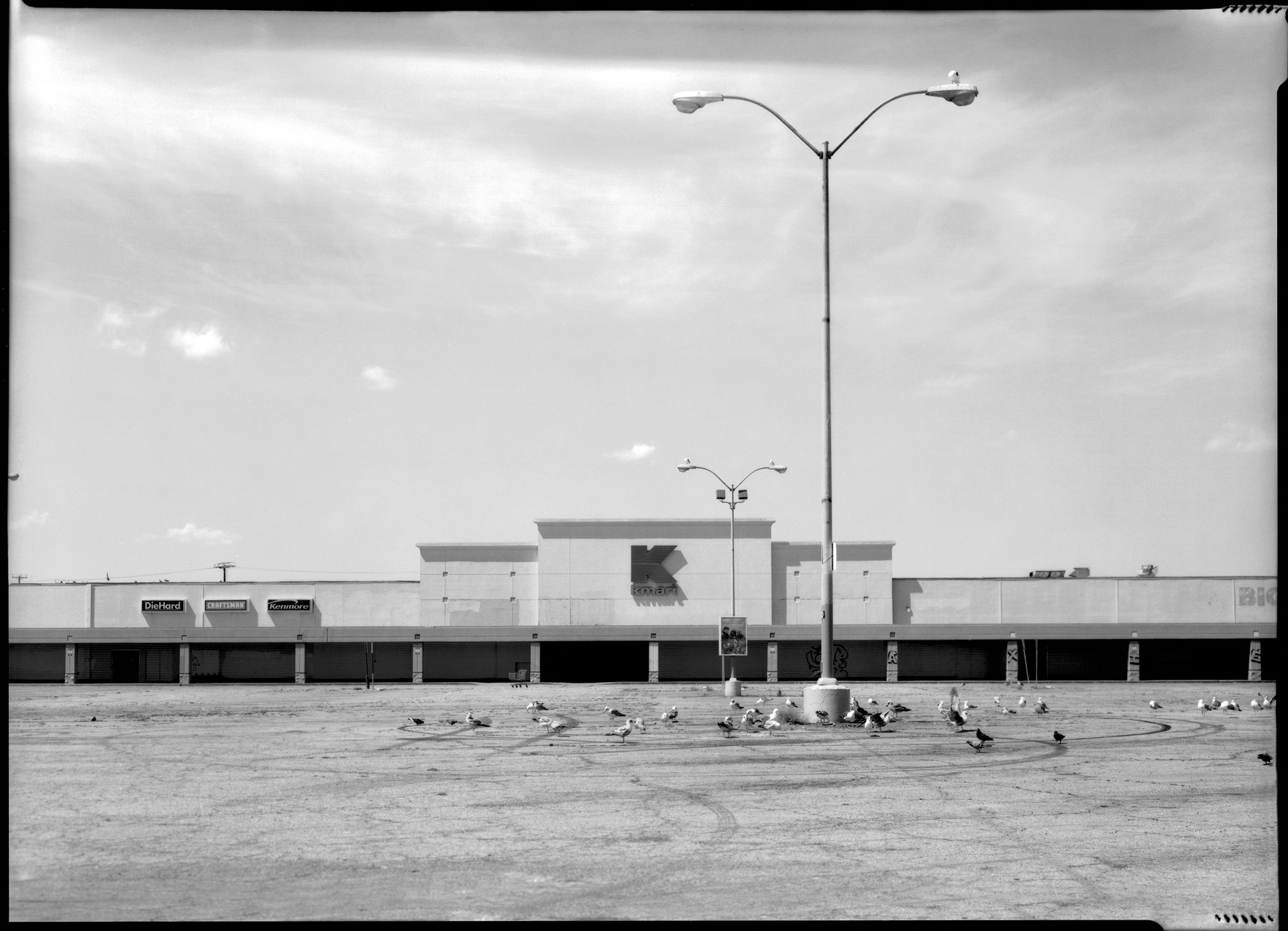 Everyday life is full of poetry and cinematic scenes. I'm capturing those scenes and entice the viewer to reexamine them and see more than mundane and overlooked objects. Using the 5"x7" view camera slows down the photographic process and allows me to delve deep into the atmospheric space of my subjects.
paintings and drawings by Eloy Torrez / photographs by Juliane Backmann
at the Chicano Research Center at the East Los Angeles Library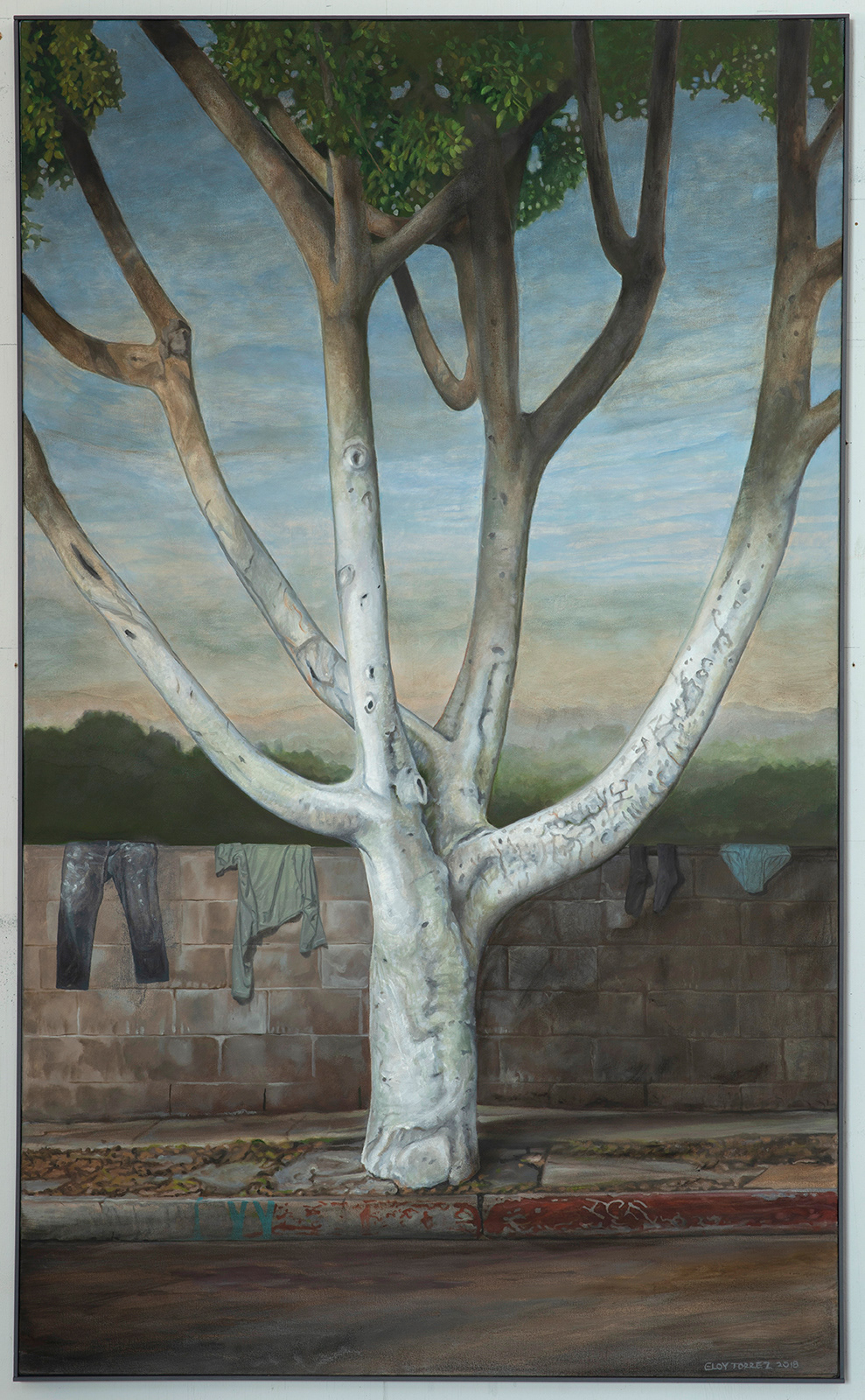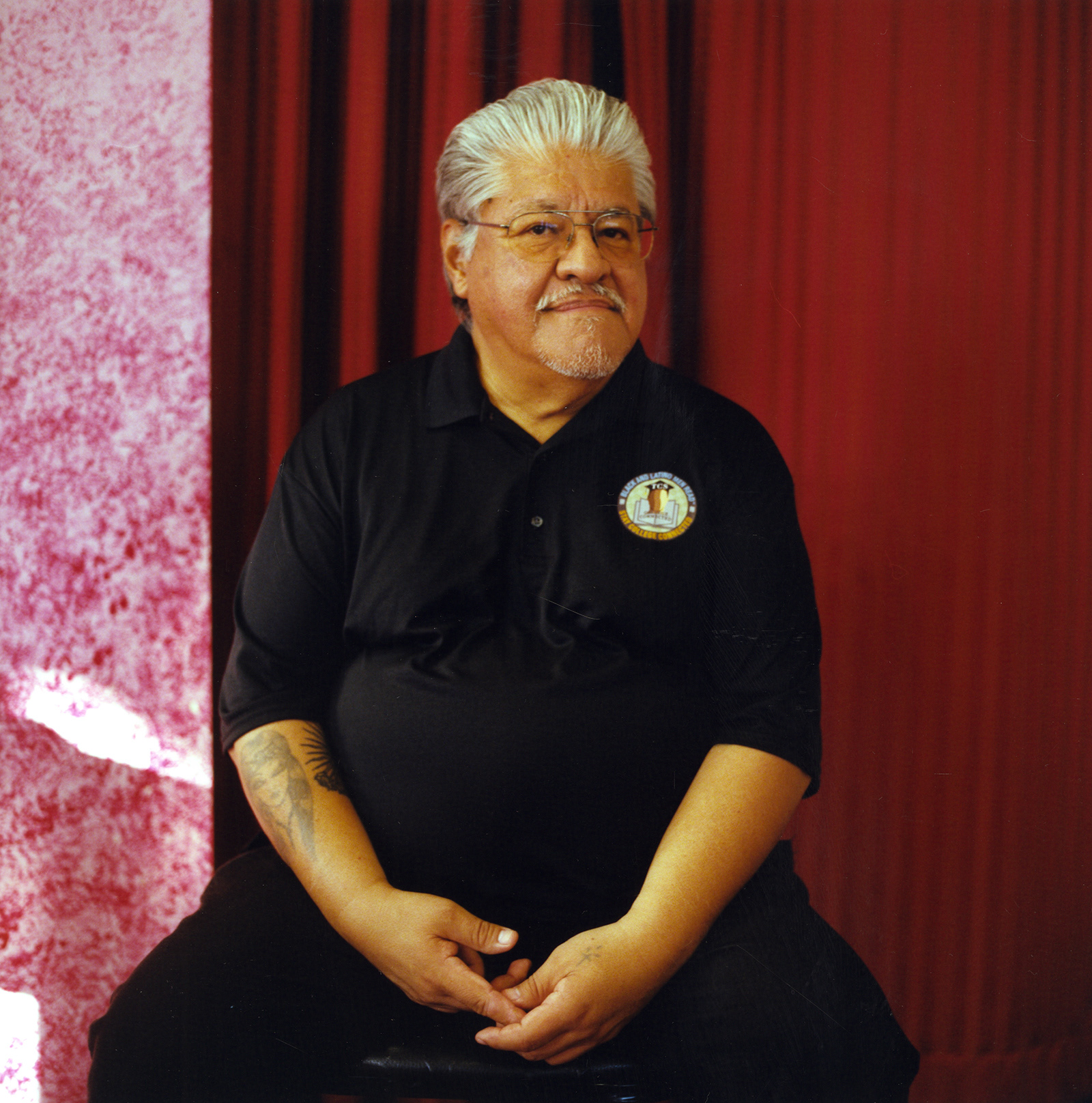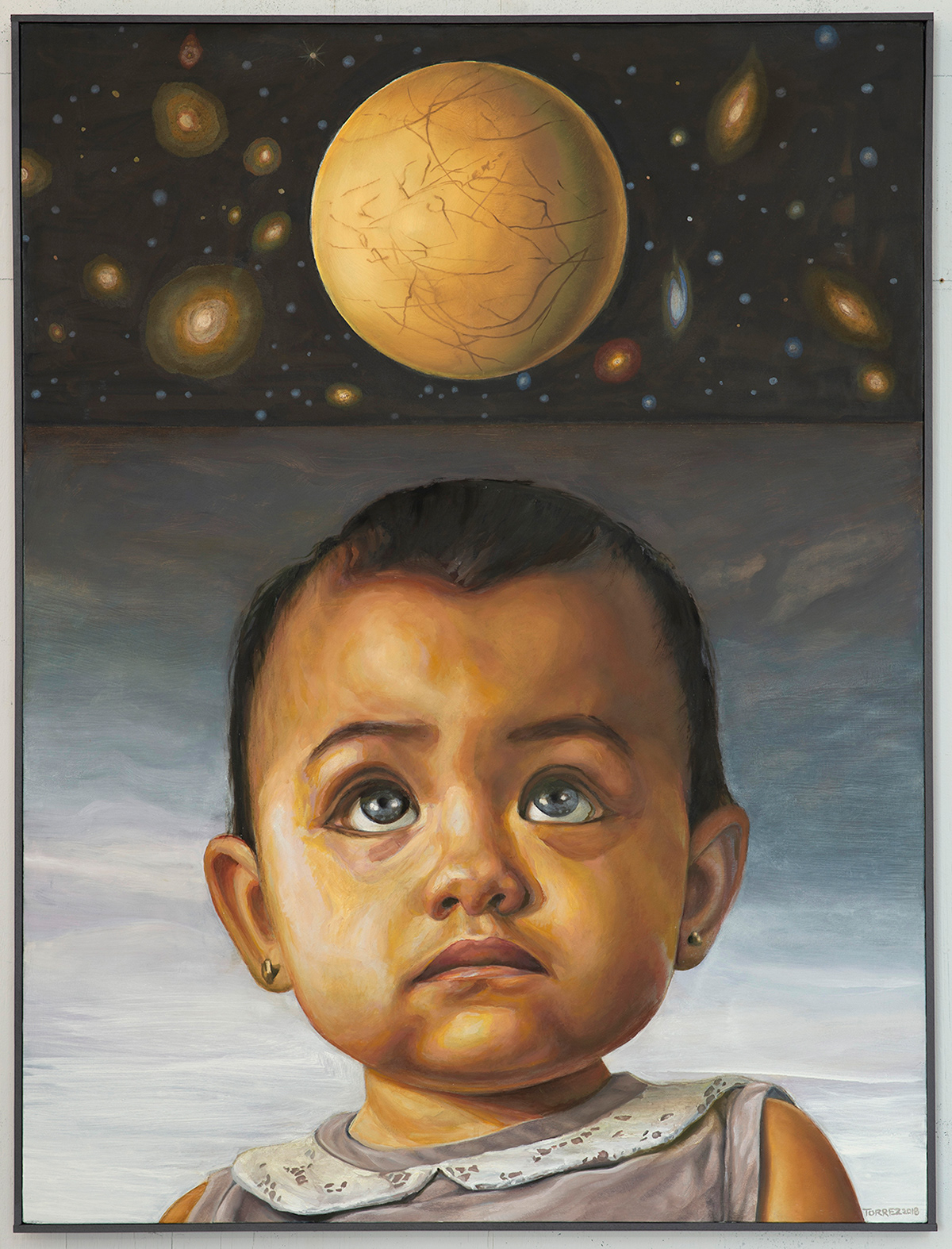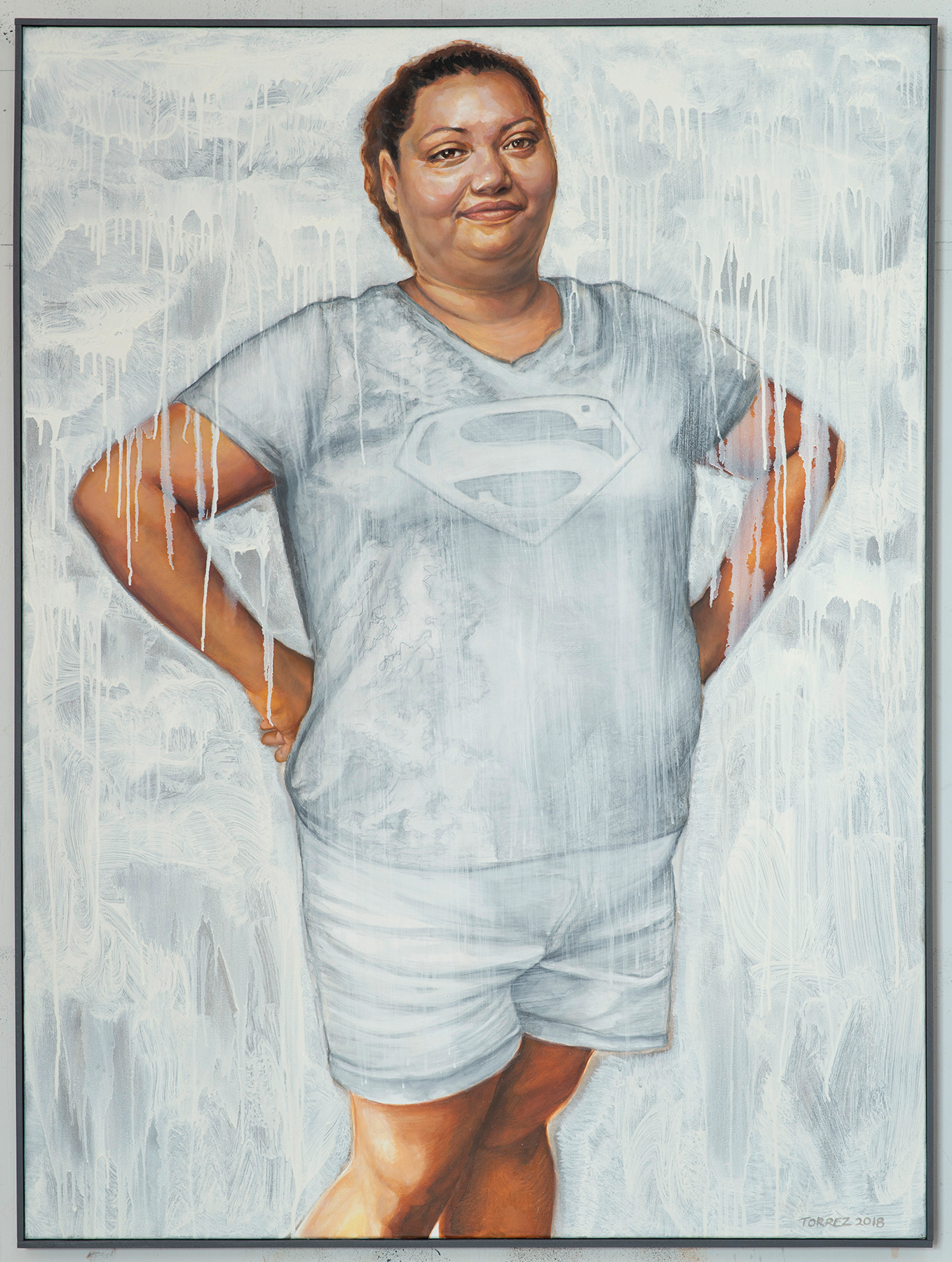 I used to think that the themes of my paintings reflect the times we live in. The more I have come to understand the complexities, the more I realize that the things I assumed have changed really stay the same. 
With the constant flux of developments, especially of recent time, fueled by observation and internalizing I can't help but to comment on them from a personal perspective, examining individual human stories. 
In preparation for some photo assignments for the Los Angeles Times Magazine I read works by Sesshu Foster and Salvador Placencia before taking their portraits. Years later Daniel Olivas asked to use one of Eloy Torrez' paintings for a book cover and of course I had to read his collection of short stories. 
The process of reading and then translating the experience visually for their portraits intrigued me and it enticed me to search for more writers who drew me into their literary worlds. These portraits try to open a visual window into these worlds surrounding the authors.
Almost Readymade/ Some Assembly Required
sculptures by Juliane Backmann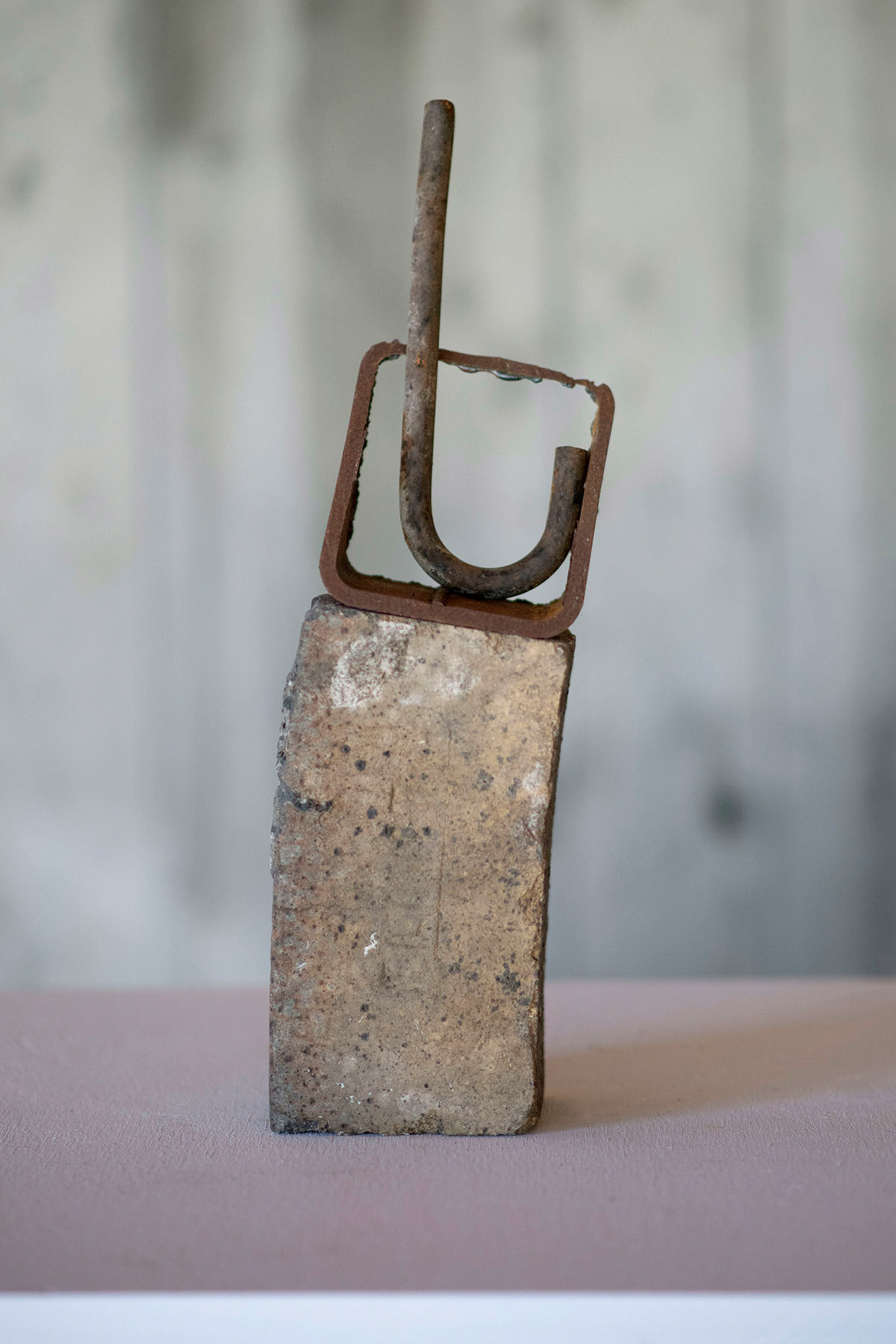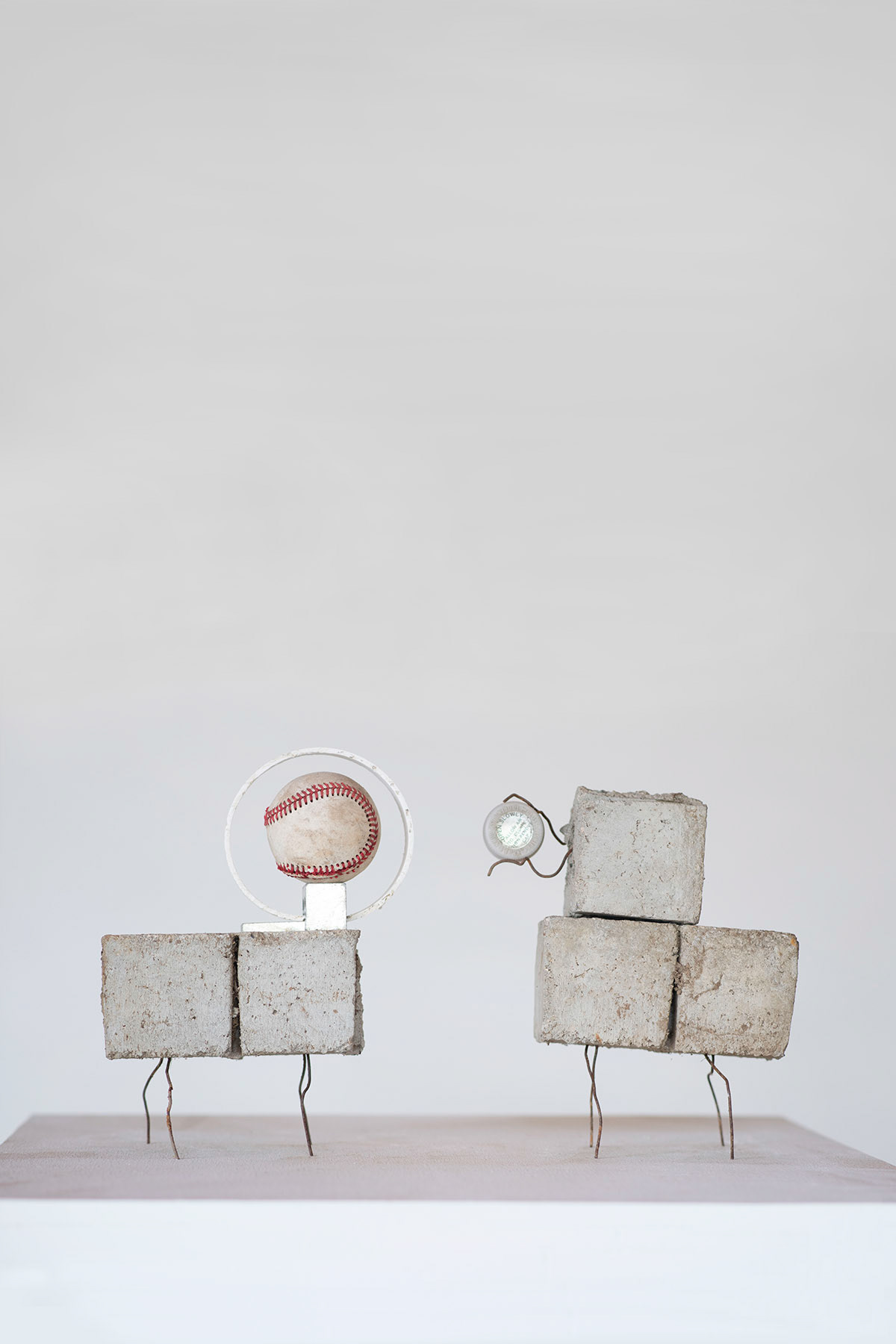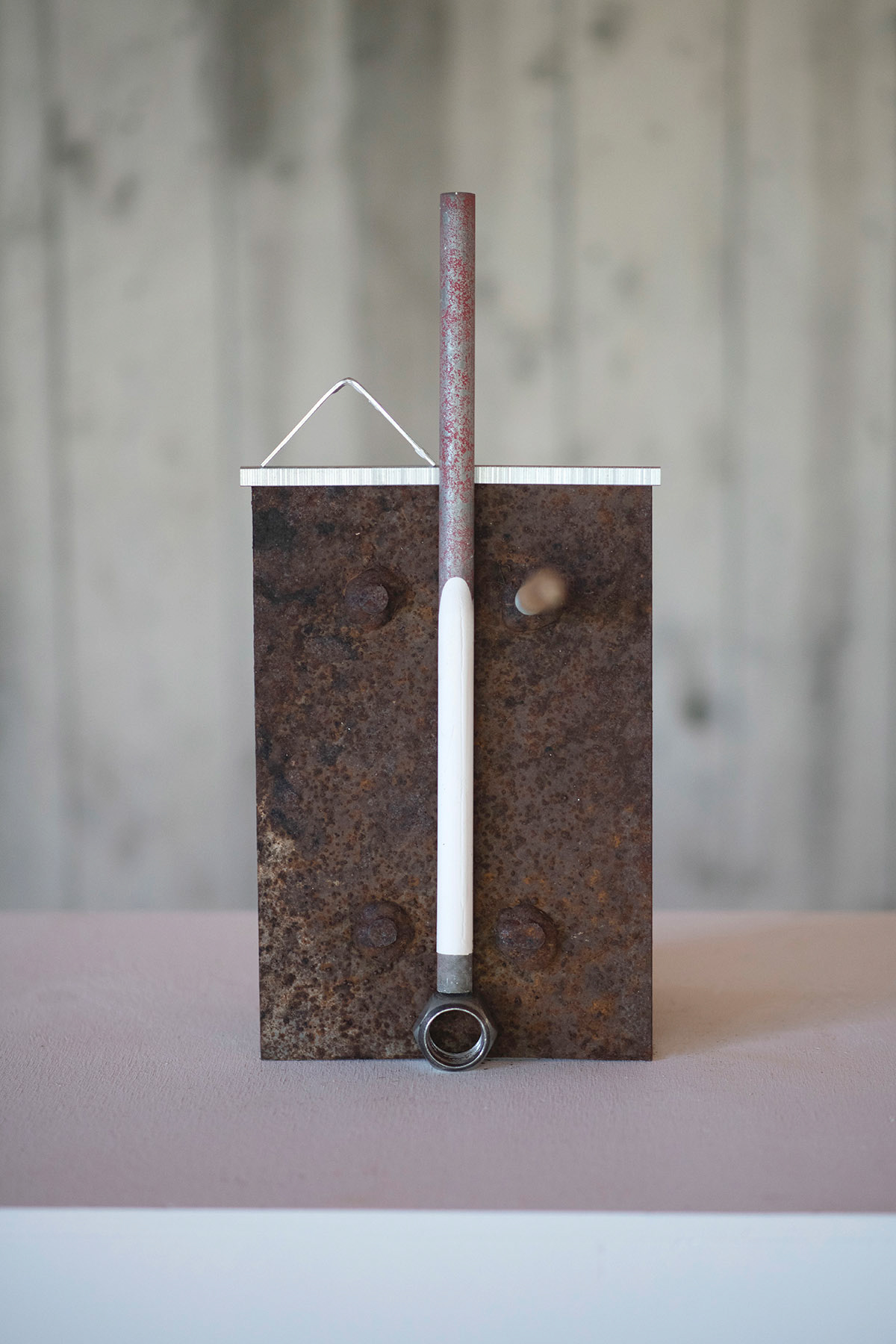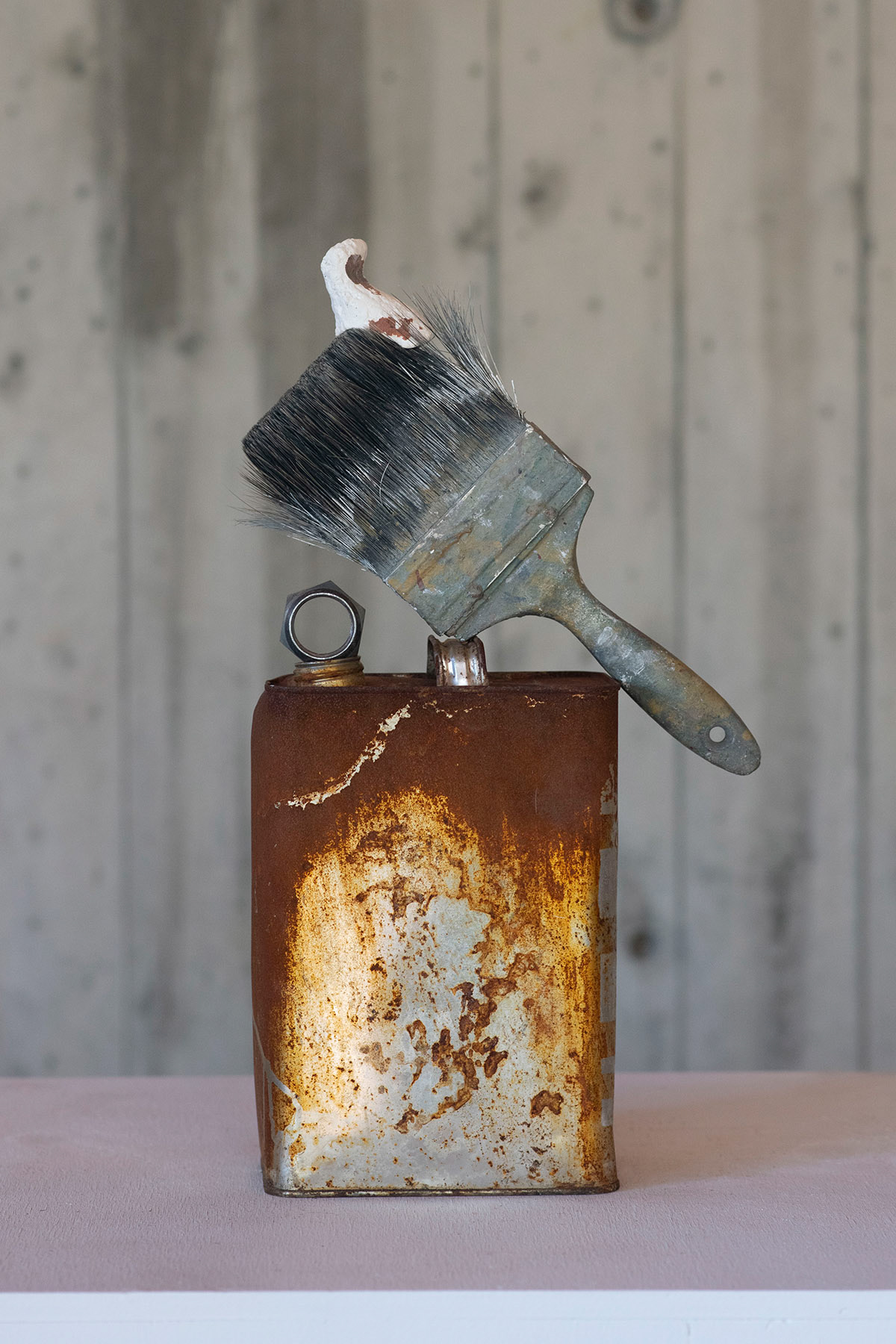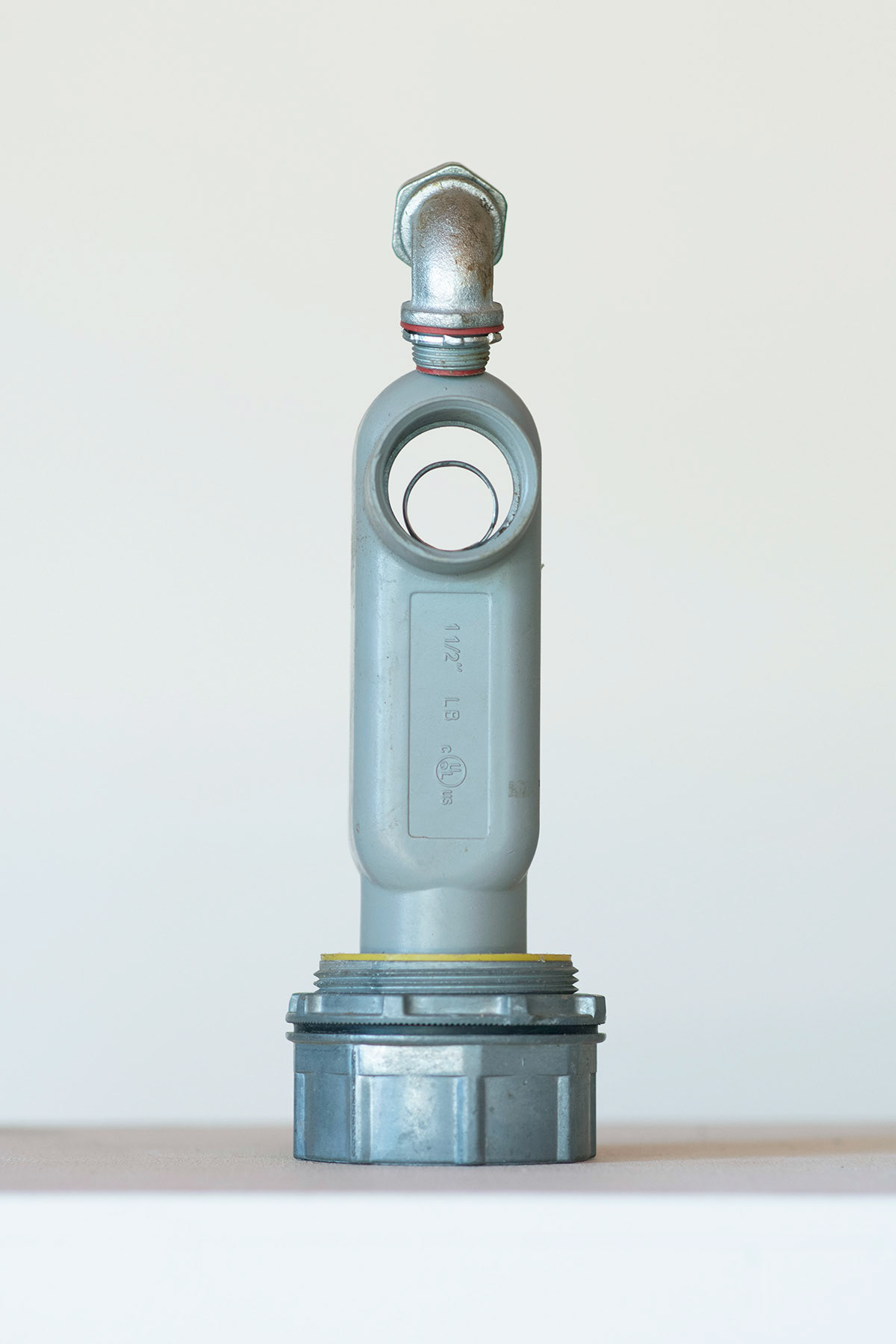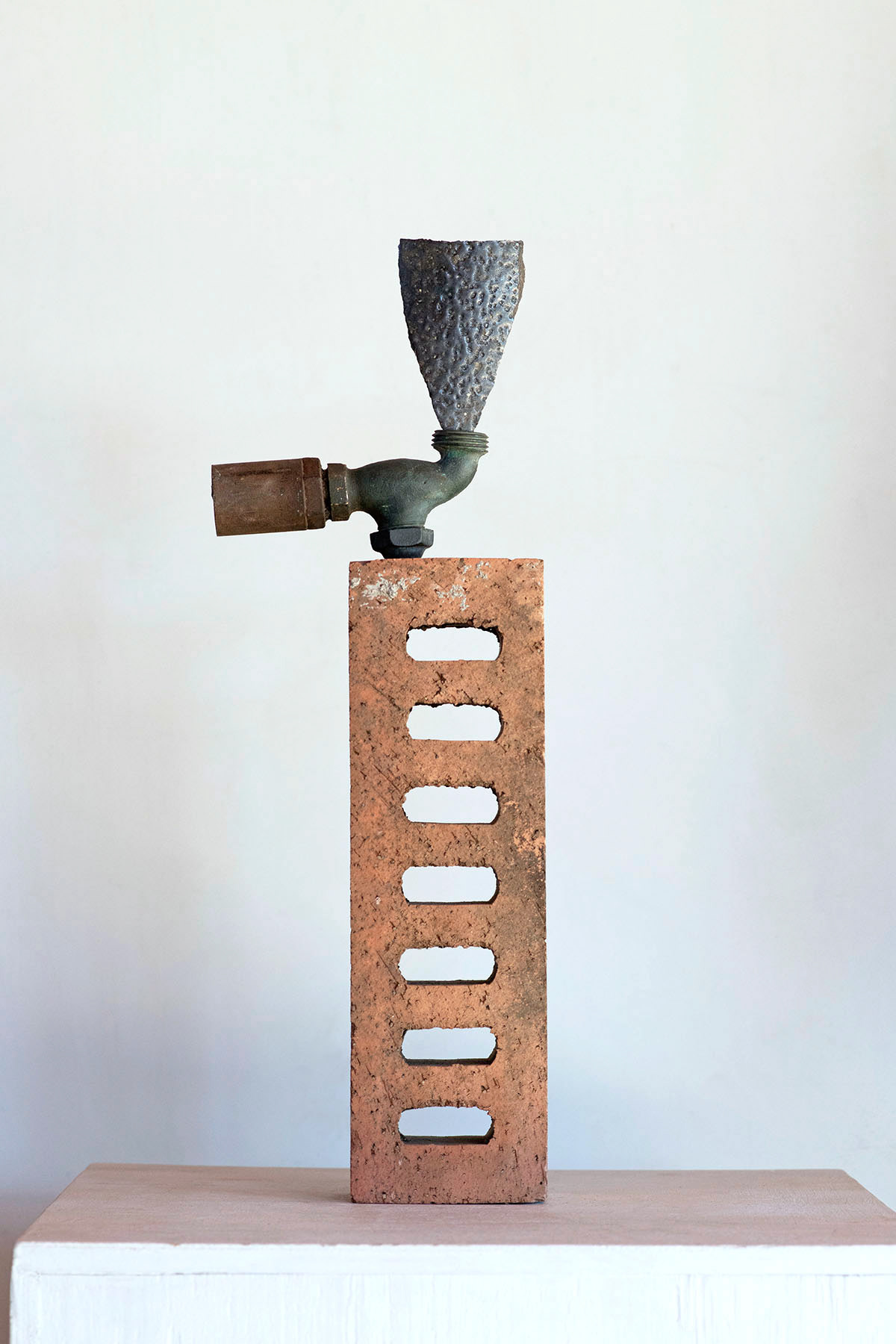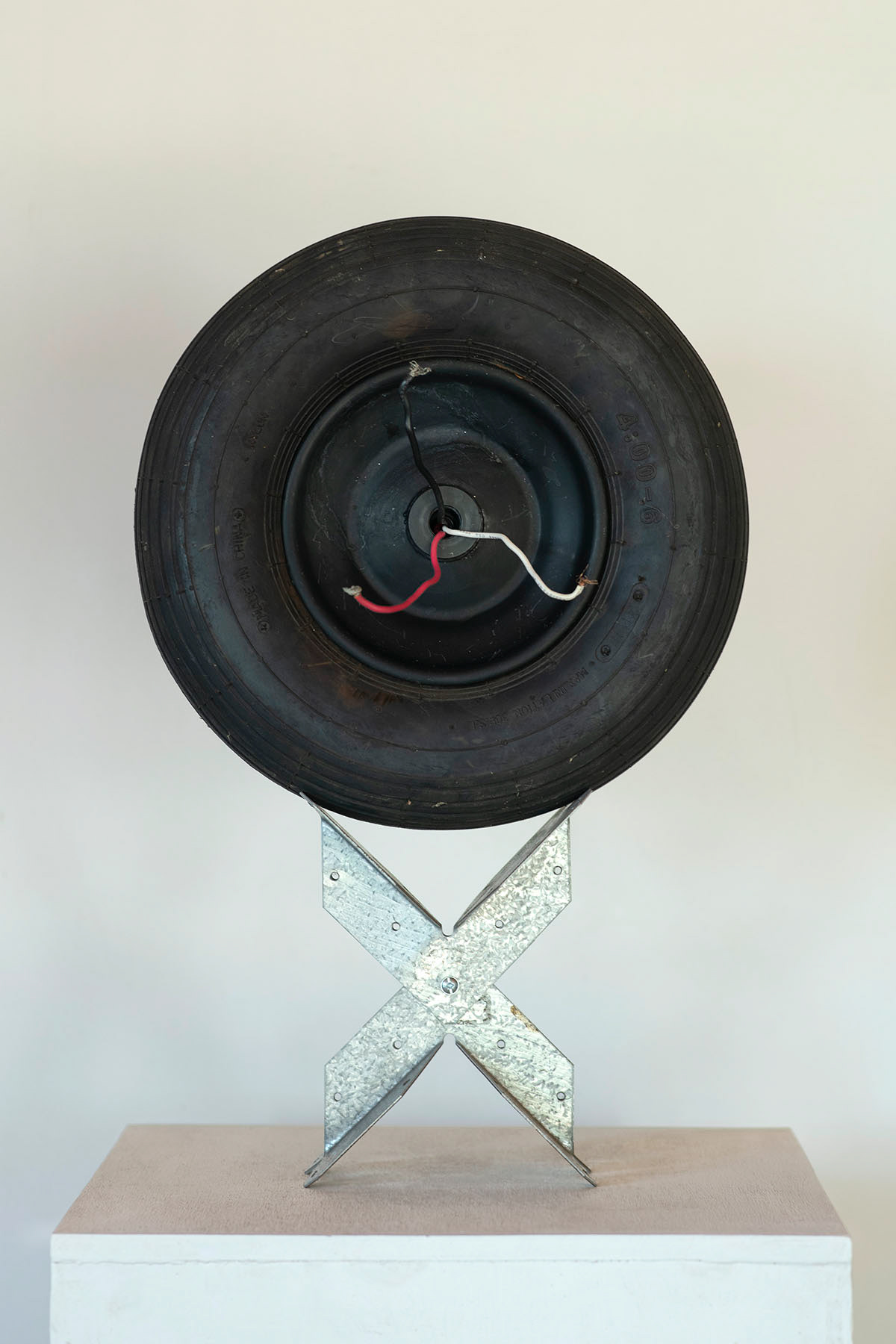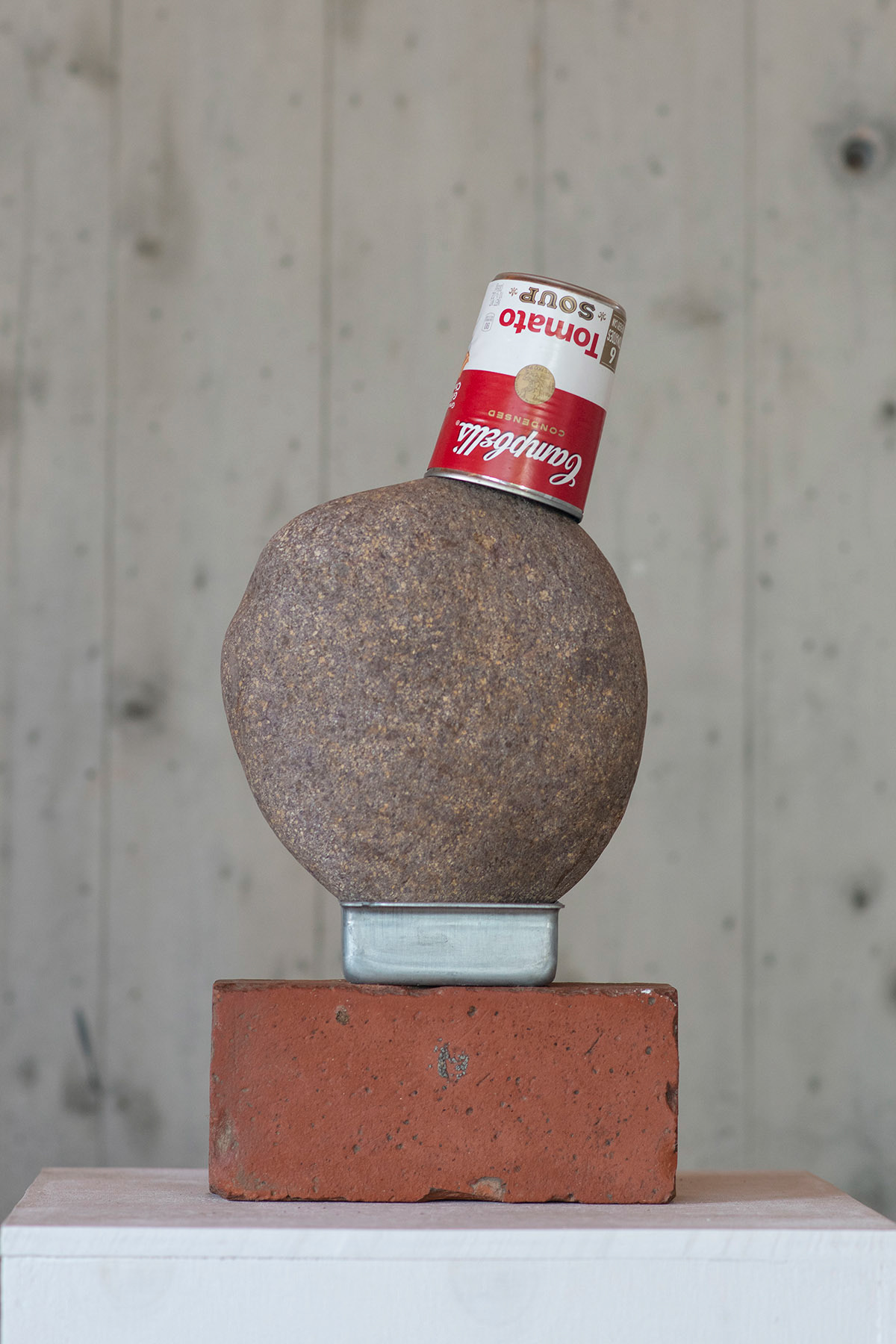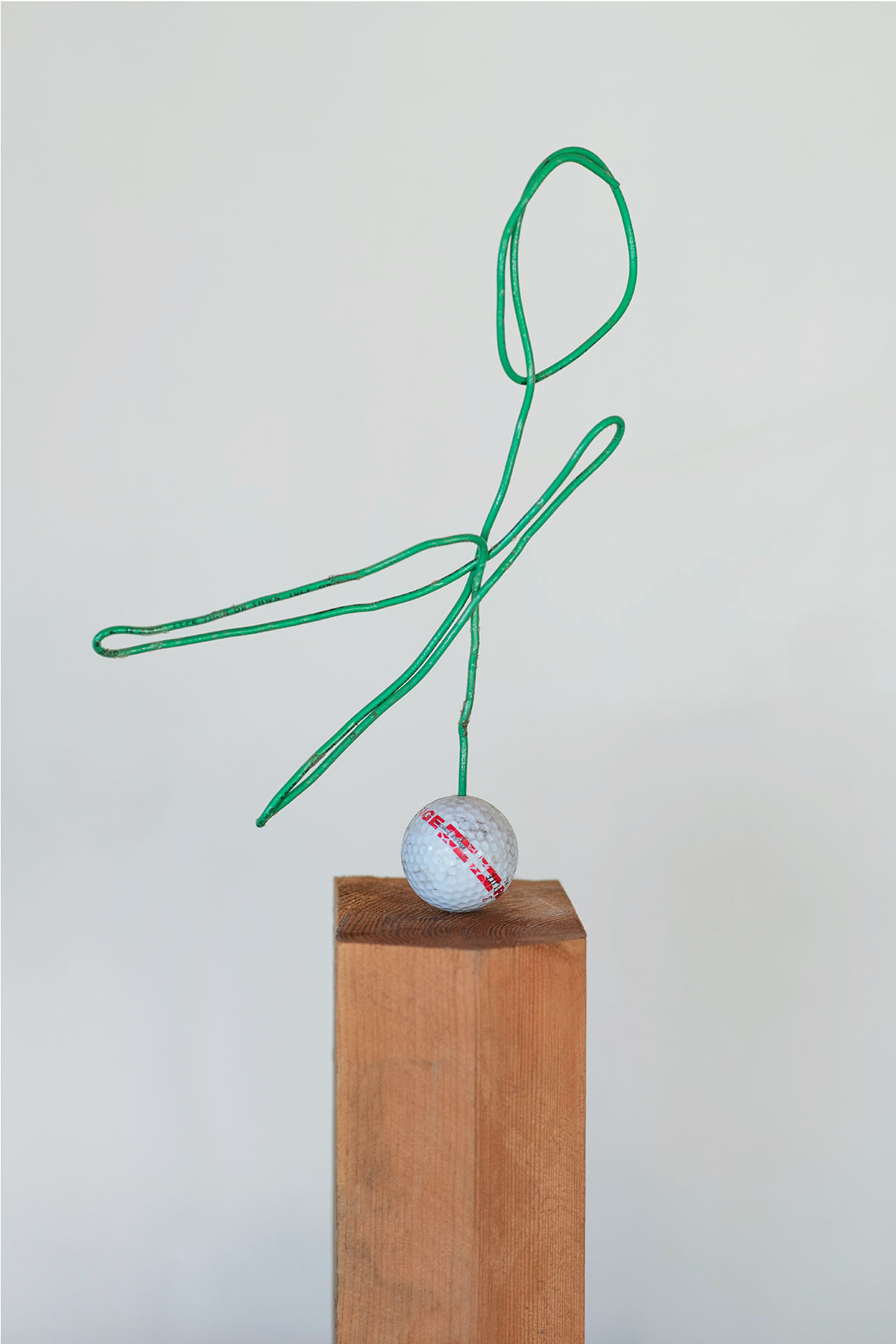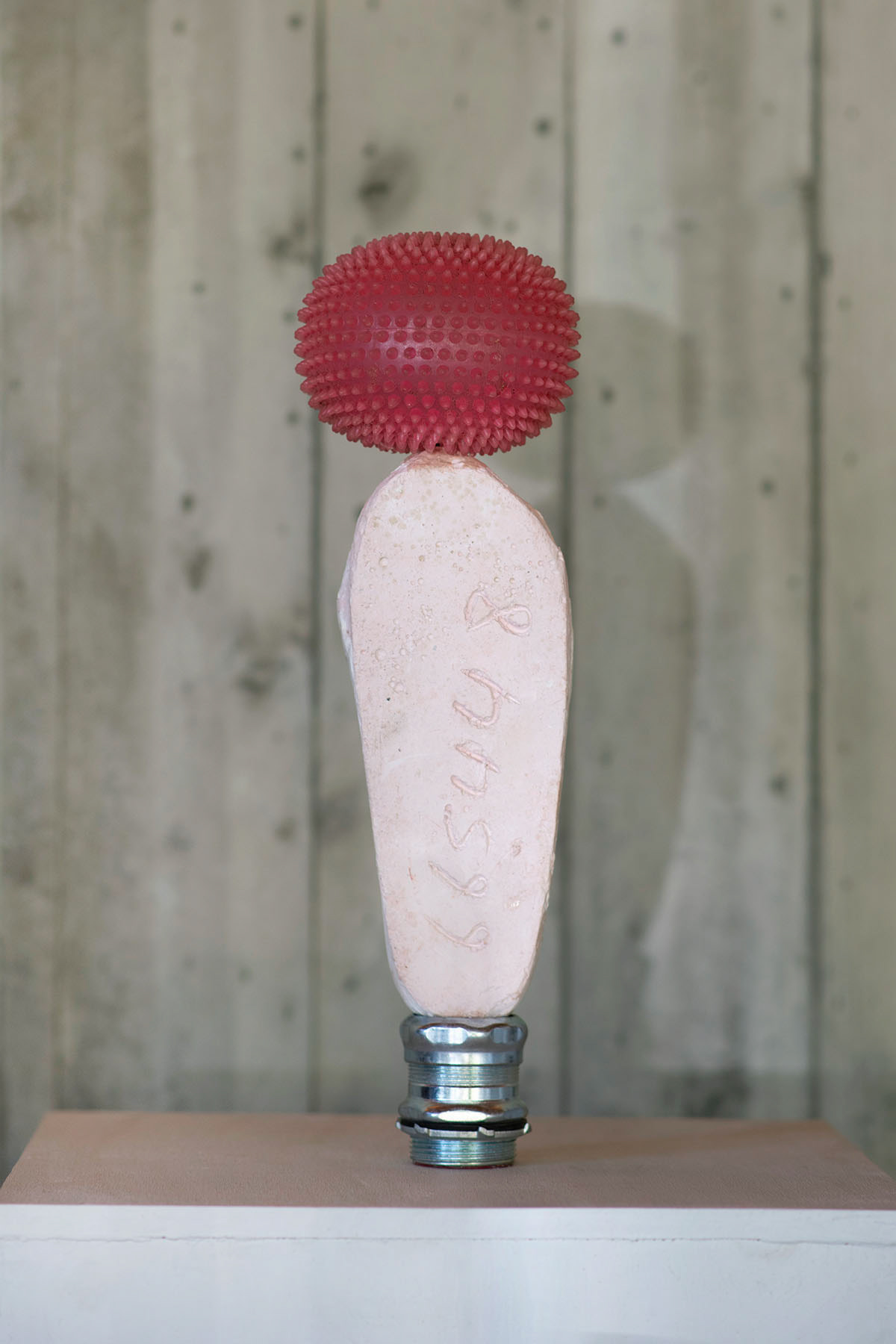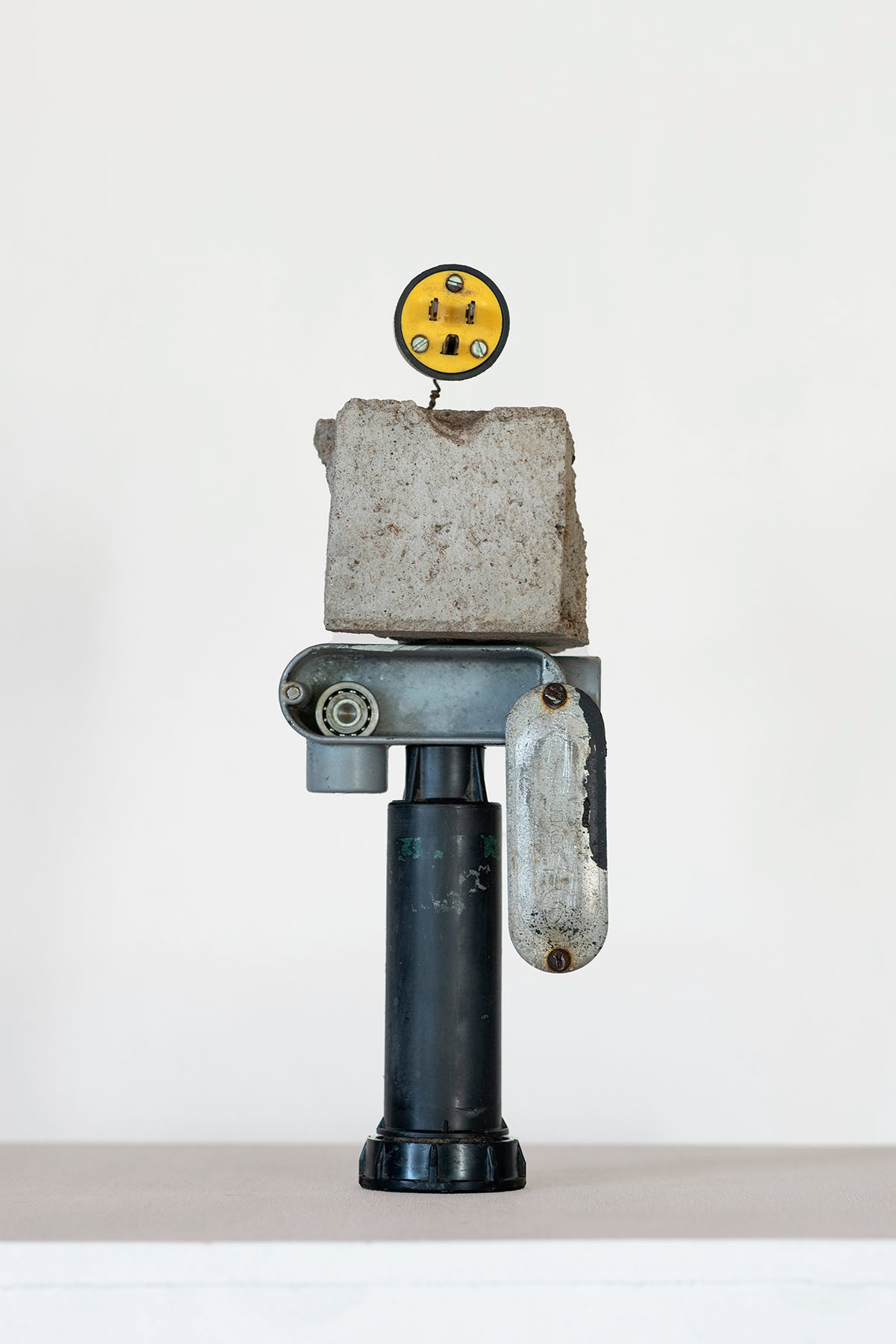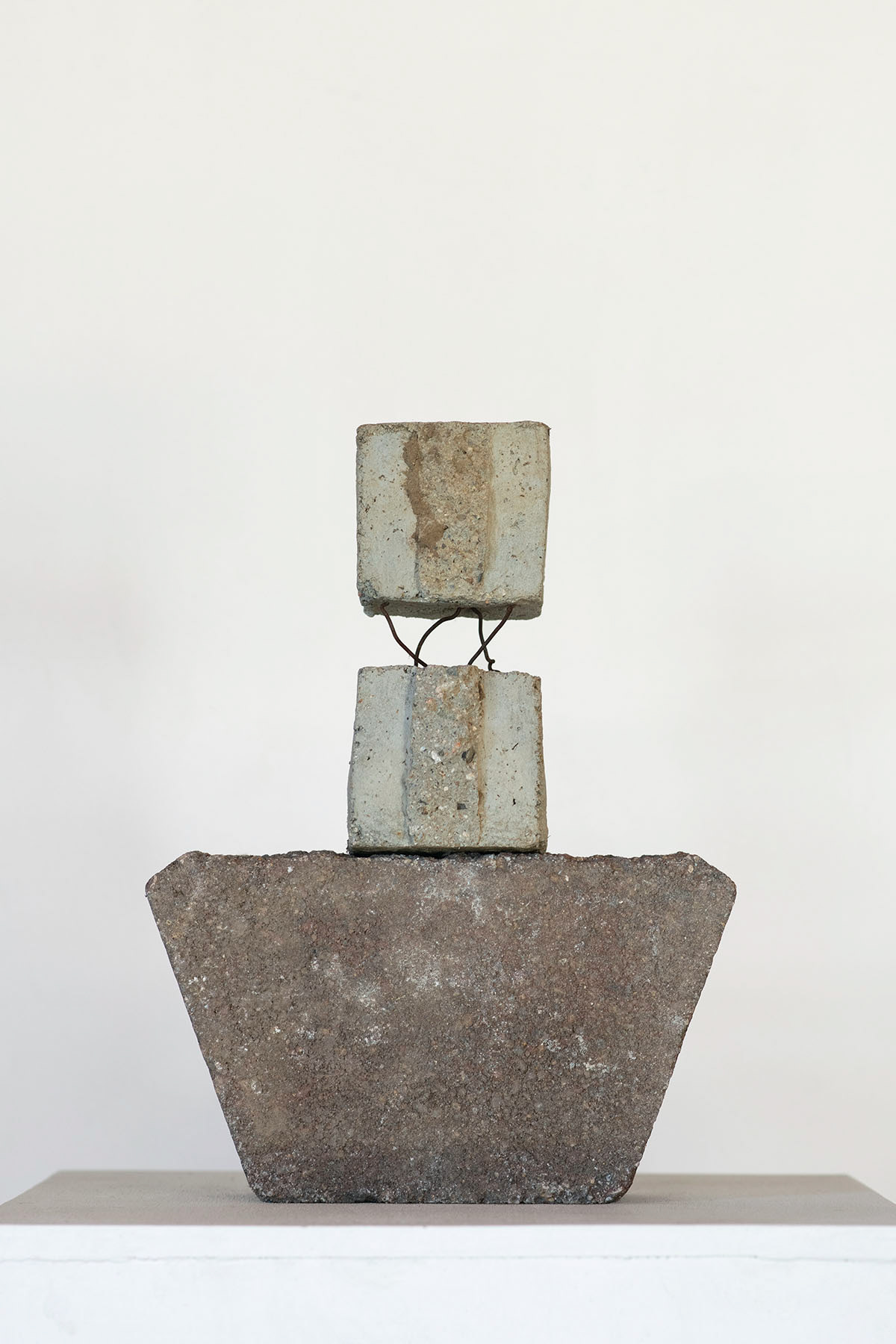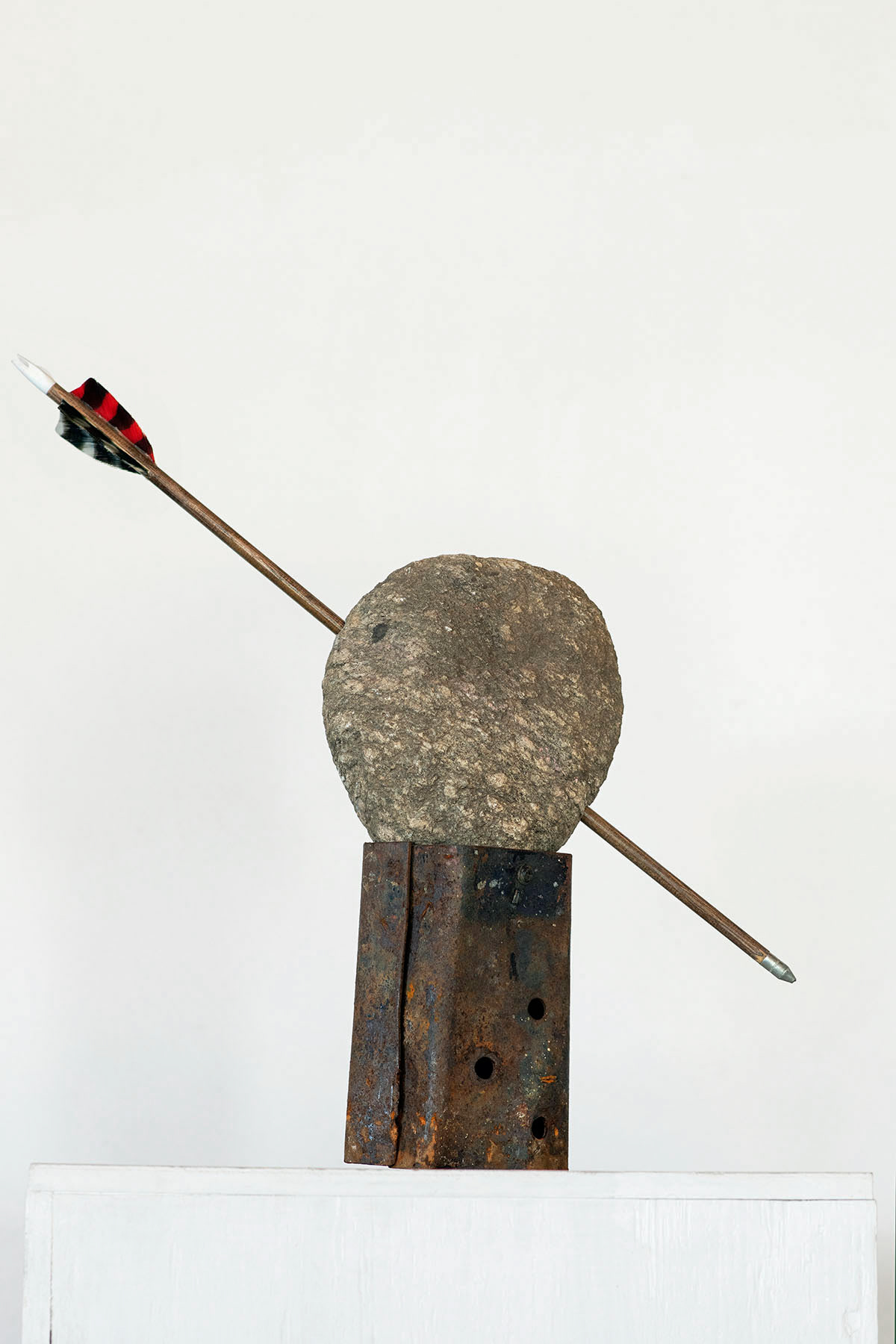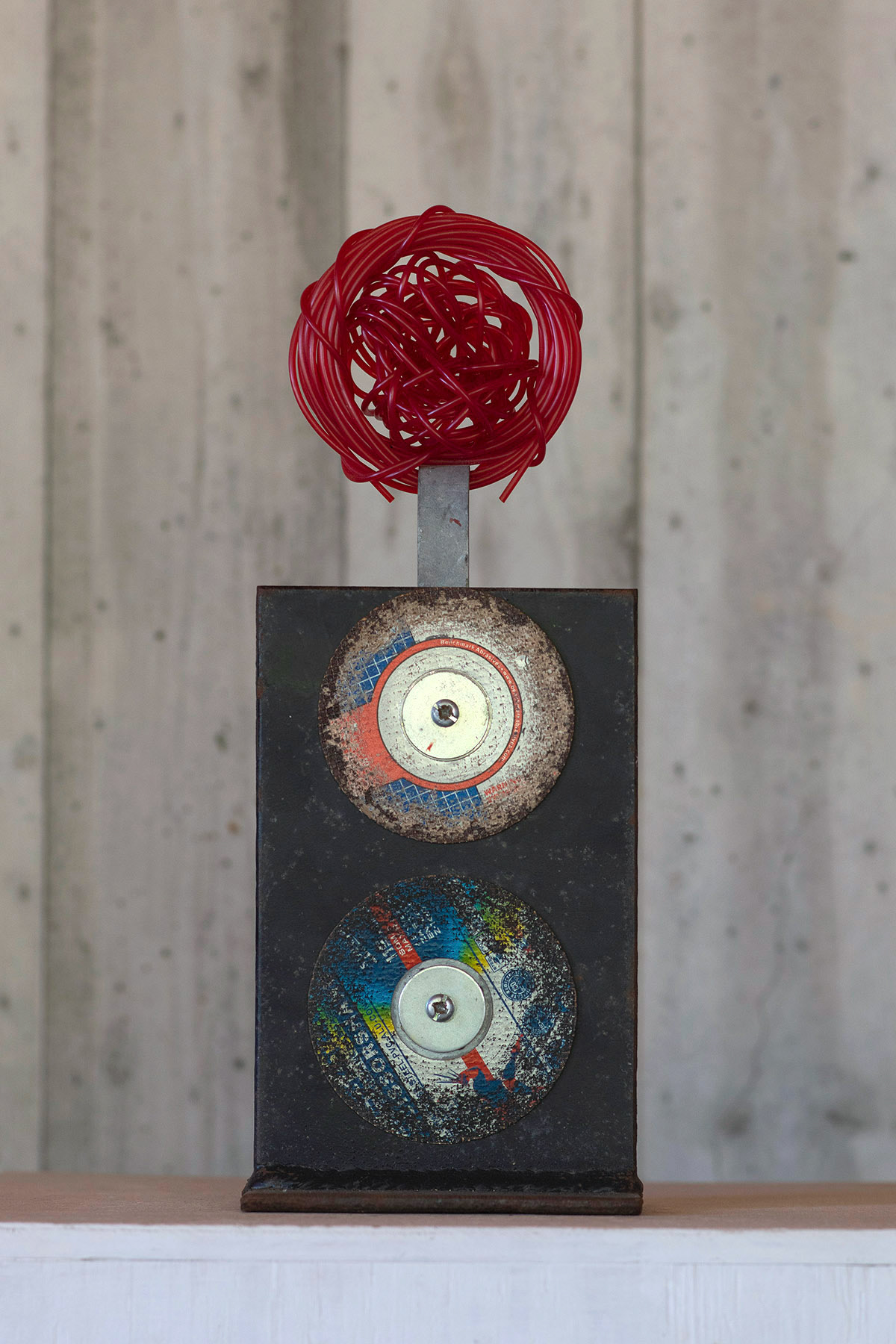 Born during the stay at home order and right after completing the studio construction, which left behind bountiful resources, this series of sculptures by Juliane Backmann is a playful take on assemblage art that gives discarded everyday objects new visual meaning.
diptychs by Eloy Torrez (painting) and Juliane Backmann (photography)
at the Rio Hondo College Art Gallery
Expansion: the act of becoming larger, more extensive, Synonyms: growth, enlargement, extension, development, proliferation, multiplication.
Theese are the daily topics that we talk about and that we see, living in Los Angeles. We are exposed to large development activity that is going on a daily basis.  The dichotomy between corporate growth and individual poverty is obvious. The change to come is unknown, positive and negative. We visualize this topic through the depiction of people and places, through painting and photography. The individual has a face, the group of people representing the corporate entities do not. The Buildings are covered and impose questions about their appearance and purpose.
works By Mario Trillo, Linda Arreola, José
Lozano, Rude Calderon, 
Juliane Backmann and Eloy Torrez
at the Eagle Rock Hub of Arts and Culture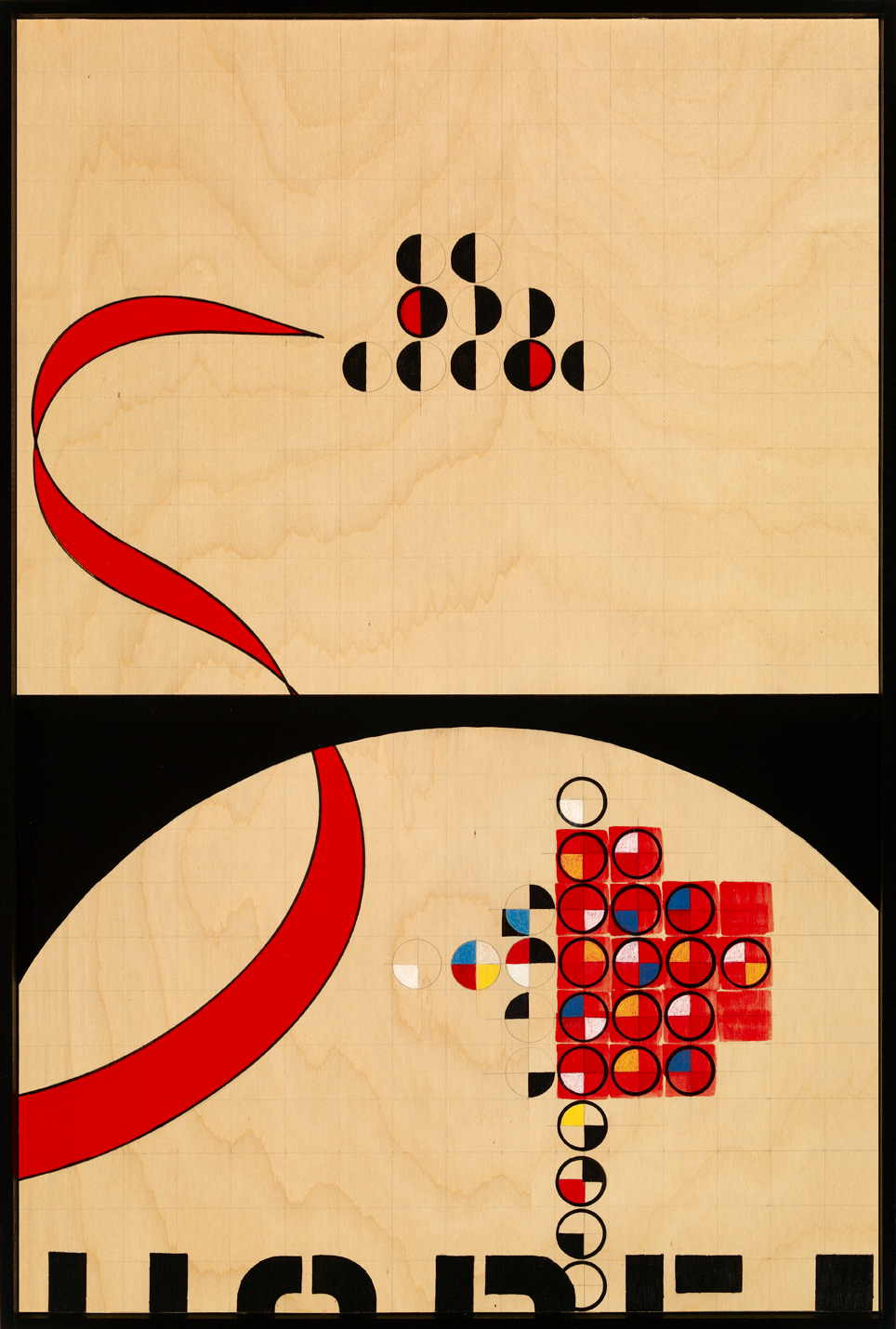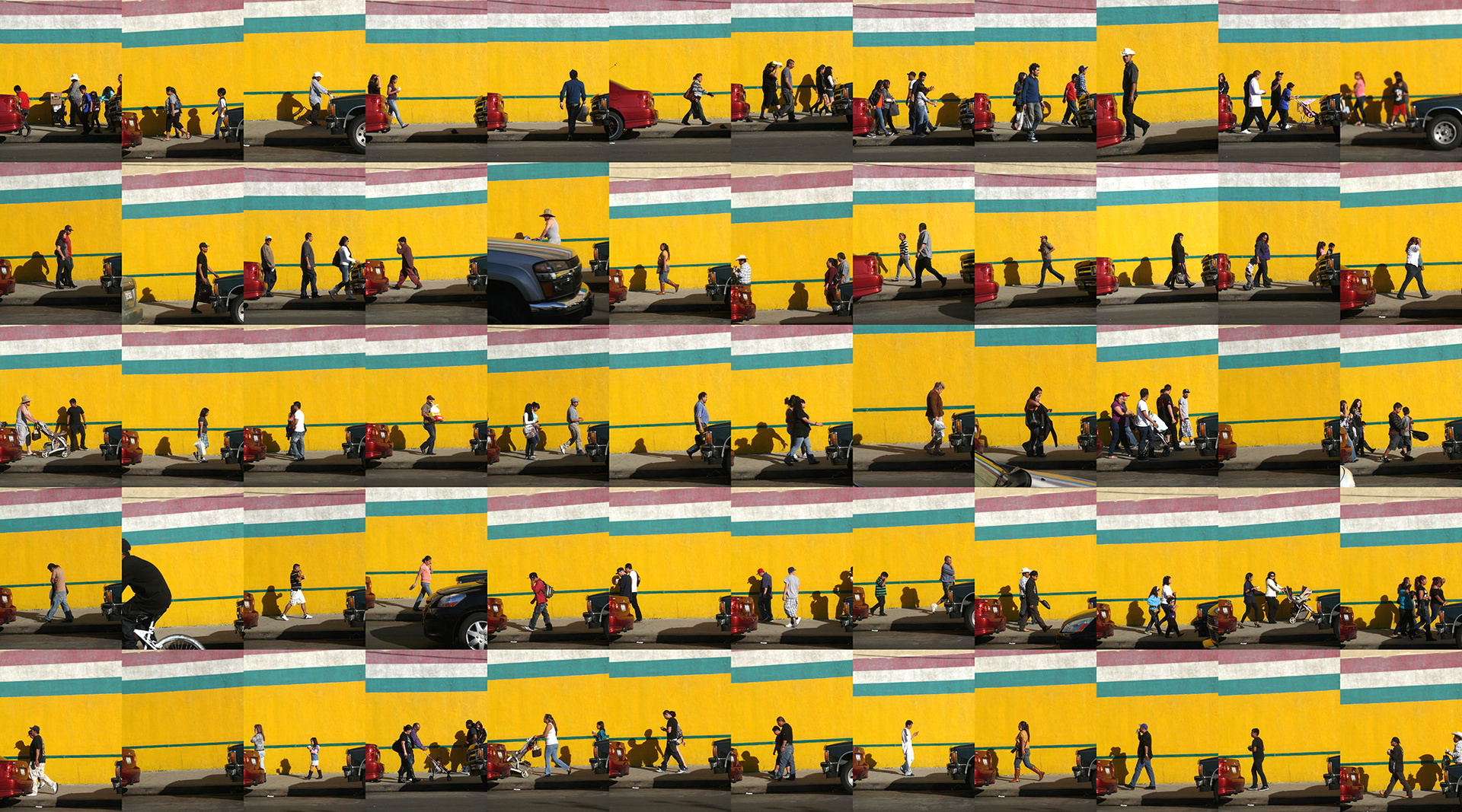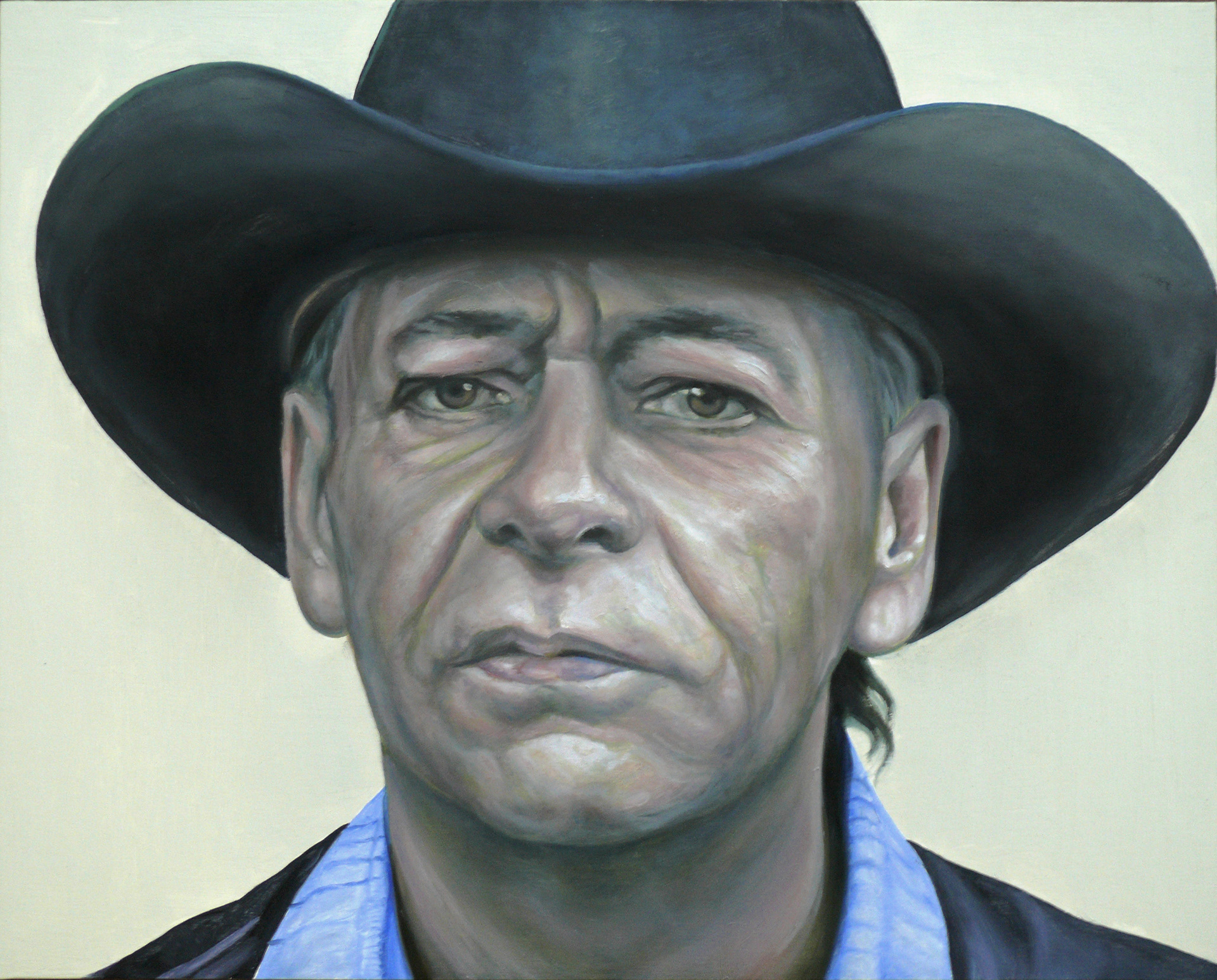 Mario Trillo was born on a New Mexico chile farm the day after the aliens landed in Roswell. When he was five, his family moved to East L.A. adjacent to the Maravilla Projects, where he attended local public schools and was introduced to formal art classes. He received an AA in photography and a BA in cinematography. His work spans various art forms and an array of materials. The images for this exhibit are created using a photographic process known as Polaroid image transfer. His aim was to blur the line between photography and painting, which was his first discipline. It took a couple of years of experimentation, but you are now viewing the results.
"When I'm in the process of creating something, composition, design, line, form, and rhythm are always foremost in my mind."
Linda Arreola is a Los Angeles based artist with a background in sculpture and architecture. She received her B.A. and M.A. degrees in sculpture from California State University Los Angeles and received a Master of Architecture from UCLA. Following her studies in architecture, she went on to explore painting, installation and printmaking. She completed a Public Art Commission for the East Los Angeles Civic Center main plaza and was a recipient of the Durfee Foundation ARC grant and the Cultural Affairs Department of L.A. (COLA) Individual Artist Fellowship. With a background in sculpture and architecture her work has sought an order and three-dimensional quality from which she has developed the use of the "grid". It is the foundation on which she builds and layers her paintings. It suggests an interconnection between all things and is the vehicle that transmits spirit.
"I believe there is a connection between the domestic and the sublime, the commonplace and the spiritual, and the material and the soul. This has been the nature of my work."
José Lozano was born in 1959 in Los Angeles. In 1960, he moved with his mother to her birthplace of Juárez, México. There, he found many of the cultural touchstones that continue to influence his work today: Bad Mexican cinema, fotonovelas, ghost stories, comic books, and musical genres such as bolero and ranchera. He returned to Southern California in 1967 where he attended Belvedere Elementary School in East Los Angeles at which his teachers encouraged him to draw and paint. He began creating revealing, yet not always flattering, works about his neighborhood and its residents: Demonstrations, parties, quinceañeras, weddings, and baby showers. Later, he received his Bachelor of Fine Arts and Master of Fine Arts degrees from California State University at Fullerton.
"My work is figurative with an emphasis on the narrative. I use the figure to comment on the folly and seriousness of life.
Rude Calderón was born in San Jose, Costa Rica, where he spent the first seven years of his life. His family immigrated with him to Los Angeles, California in 1964 where he has remained all his life. Rude's father apprenticed and worked in his uncle Manuel Zuñiga's sculpture studio where religious sculpture in the Spanish baroque tradition was produced. His deep respect for the materials and craftsmanship of sculpture stems from this history. Stone sculpture is at the center of his art, the past fifteen years have been largely devoted to this medium. His artworks reflect a reverence towards the handling and natural appearance of materials that infer the omnipresent mystery in nature. The City of Burbank, most recently awarded a public art commission titled: 'Dancing Sisters', in collaboration with artist Roberto Delgado, which is to be completed and installed in Incheon, South Korea. His sculptures are approached with a vision of dynamic integration, that allows the natural force imprinted into the stone through millenniums, to inform the form and spirit of the idea. Ever-unfolding consciousness and the energies that drive our physical and inner world are a source of great interest and inspiration in his work.
"I honor the dexterity of craftsmanship in art, paying homage to a family tradition that goes back generations, while acknowledging contemporary humanity's growing understanding of  our common spiritual nature."
Juliane Backmann was born in Muenster, Germany, studied photography at the Academy of Photodesign in Munich and after graduating worked in Hamburg and Munich for a year. She came to Los Angeles where she now spends most of the year and has been working on numerous fine art projects that include documenting urban landscapes as well as a number of portrait series, utilizing different photographic approaches, like assemblage and collage and unconventional darkroom techniques.
Her photographs, collages and installations have been exhibited throughout the United States and Germany. She was awarded a residency from the Emily Harvey Foundation in Venice, Italy in 2013 and won several awards from the APA and PX3.
"When I approach my subjects and themes I try not to categorize them but let them reveal themselves to me through the lens."
Eloy Torrez is a painter and musician. Born in Albuquerque, New Mexico, he moved to California at age 13 and graduated from Otis Art Institute in 1982. Torrez has completed numerous public and private art commissions and has exhibited his studio work internationally. His murals include "The Pope of Broadway", "Entrada a un Nuevo Mundo" in St. Denis, France and the "Portrait of Hollywood" at the Hollywood High School. He was awarded the C.O.L.A., the  California Community Foundation Grant and the Brody Fellowship for the Humanities. He received several awards for Public Art and numerous artist residencies.
"My painting process can be tedious and exhausting. Composing music helps me to reach parts of the brain that have ripe ideas ready to be plucked. Music relieves me from mental exhaustion. I paint using the right side of my brain and create music with the left".
paintings and drawings by Eloy Torrez / photographs by Juliane Backmann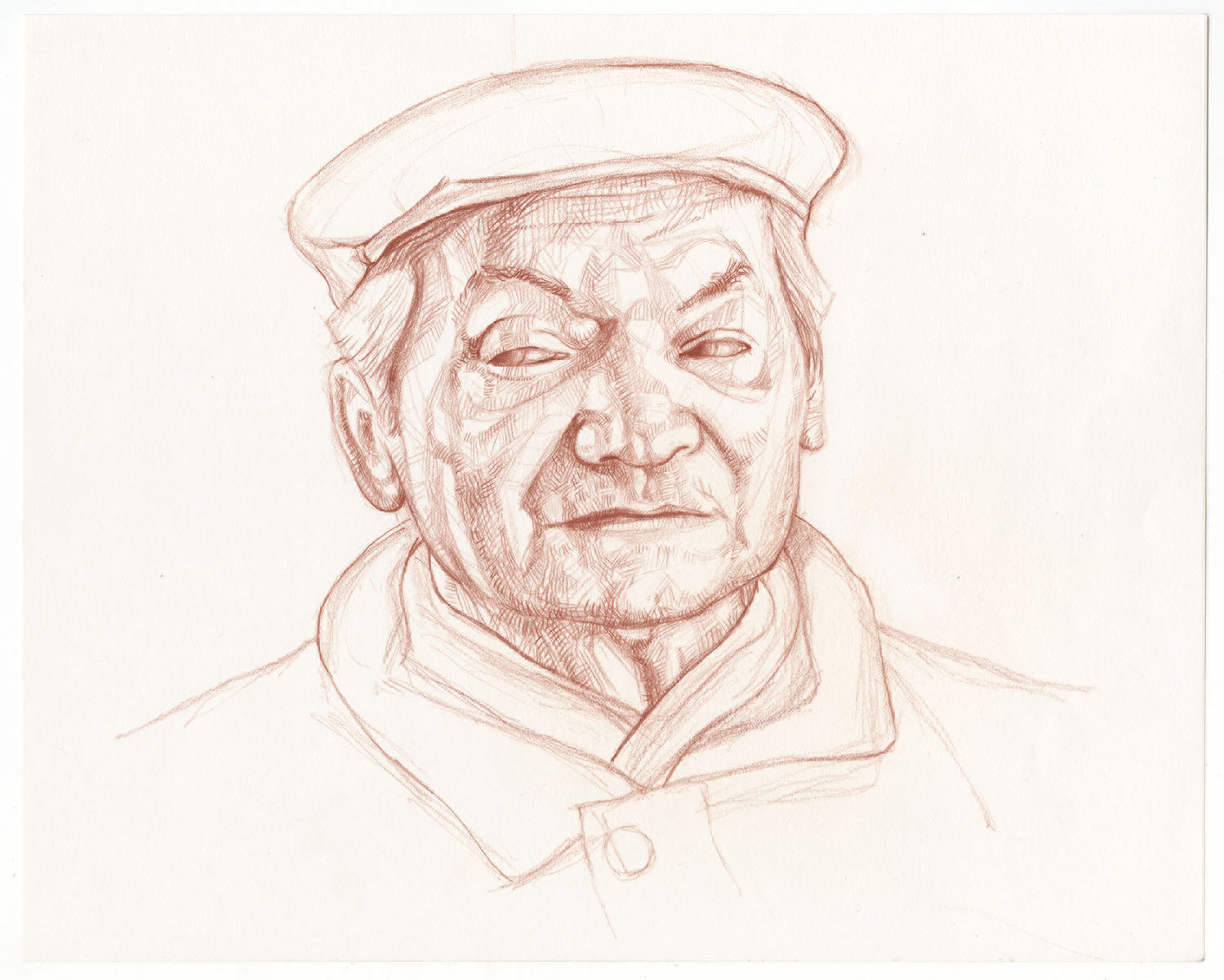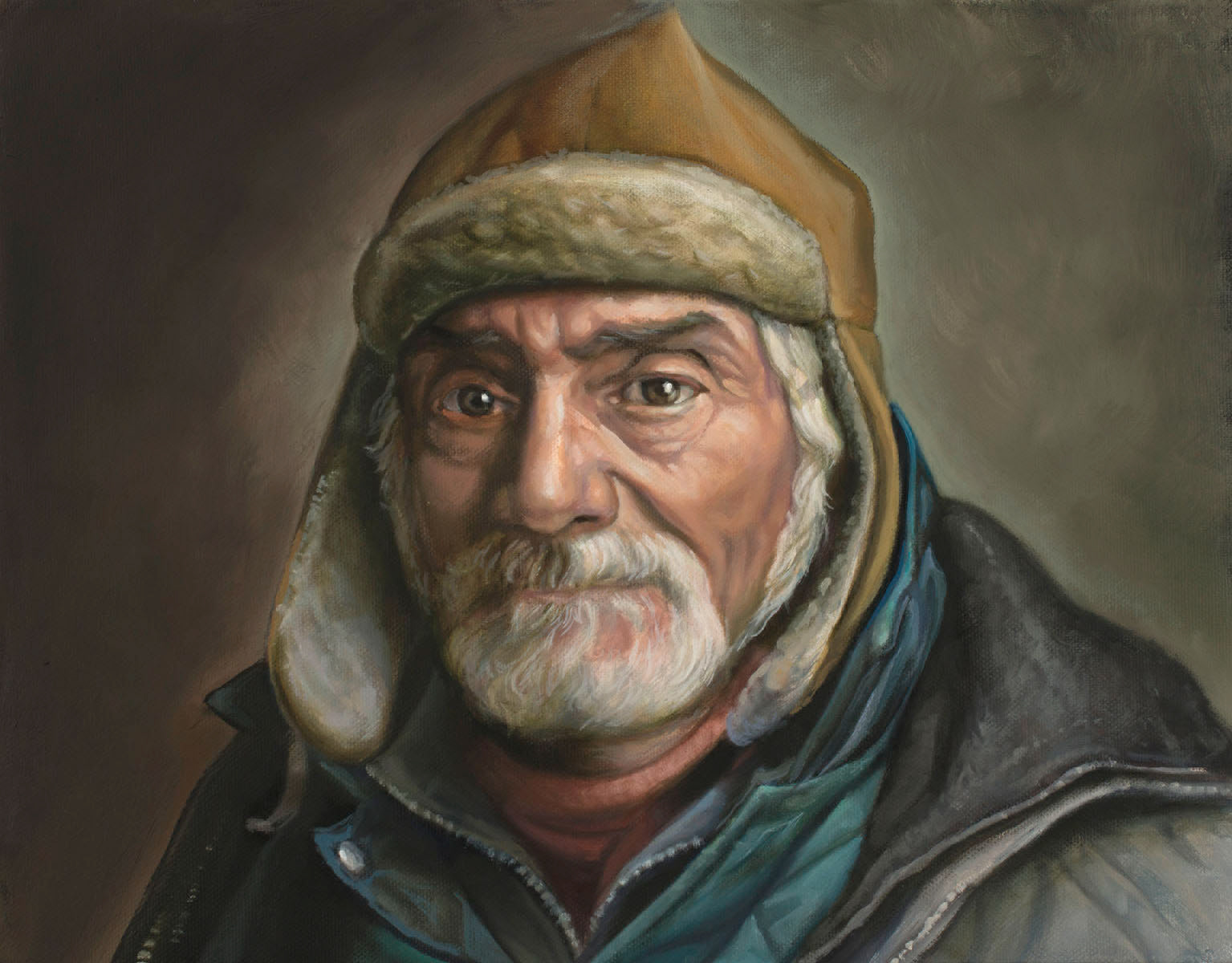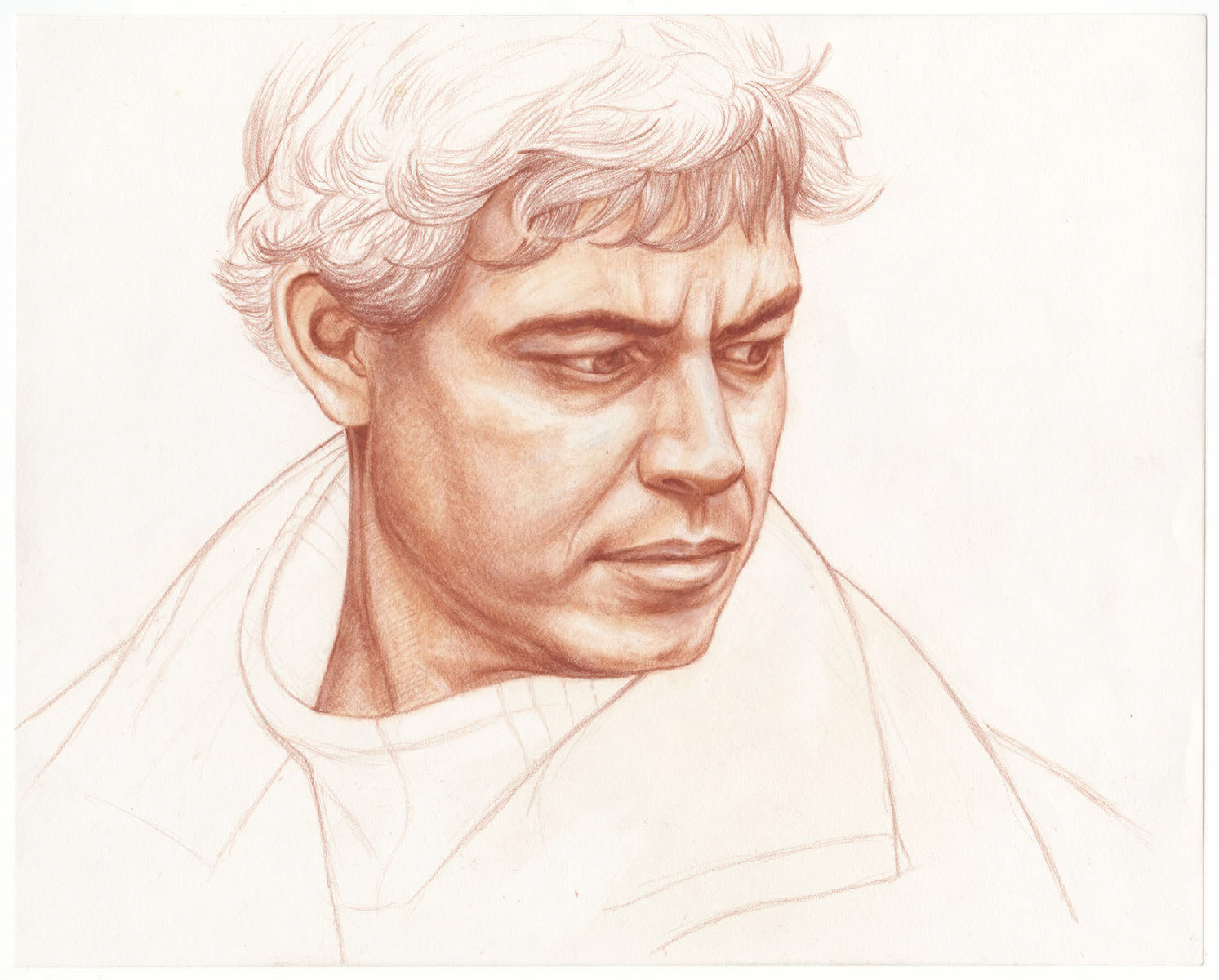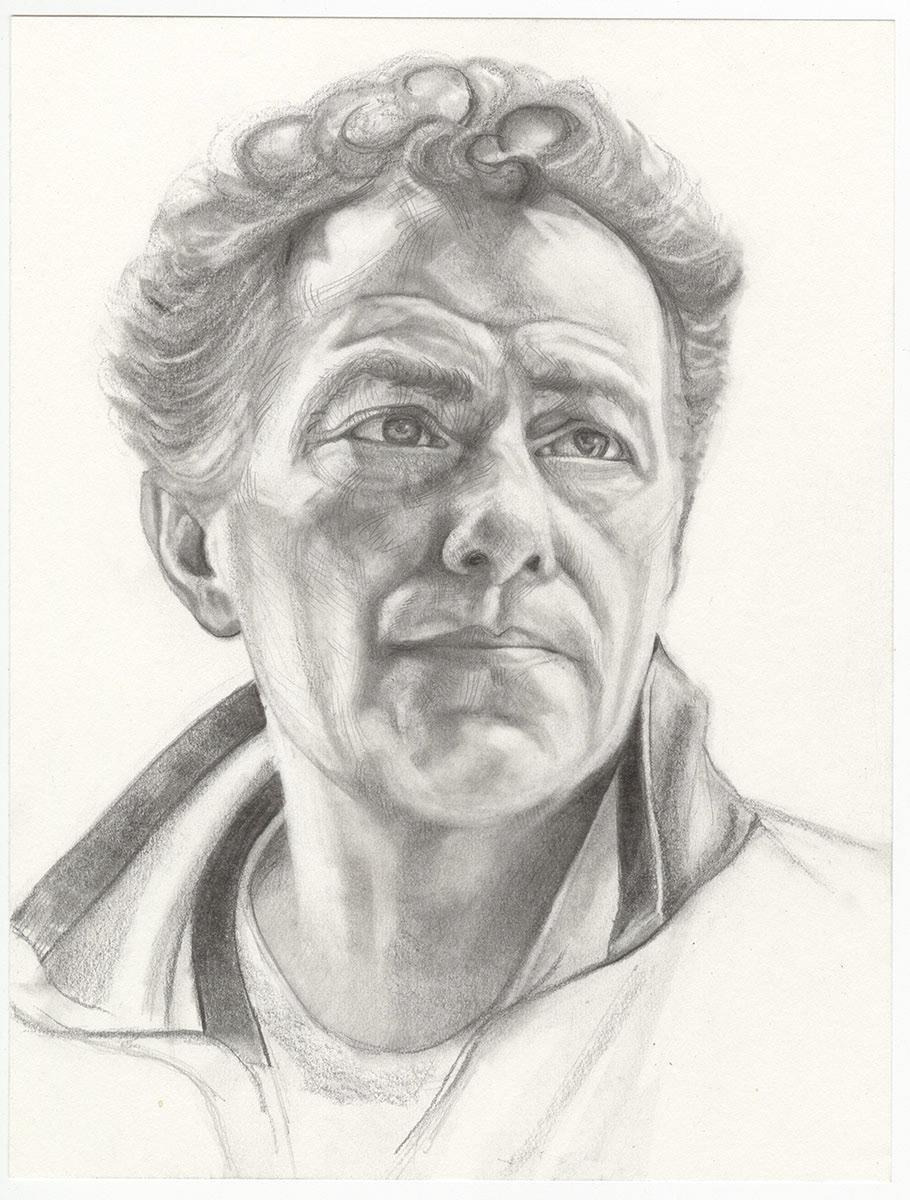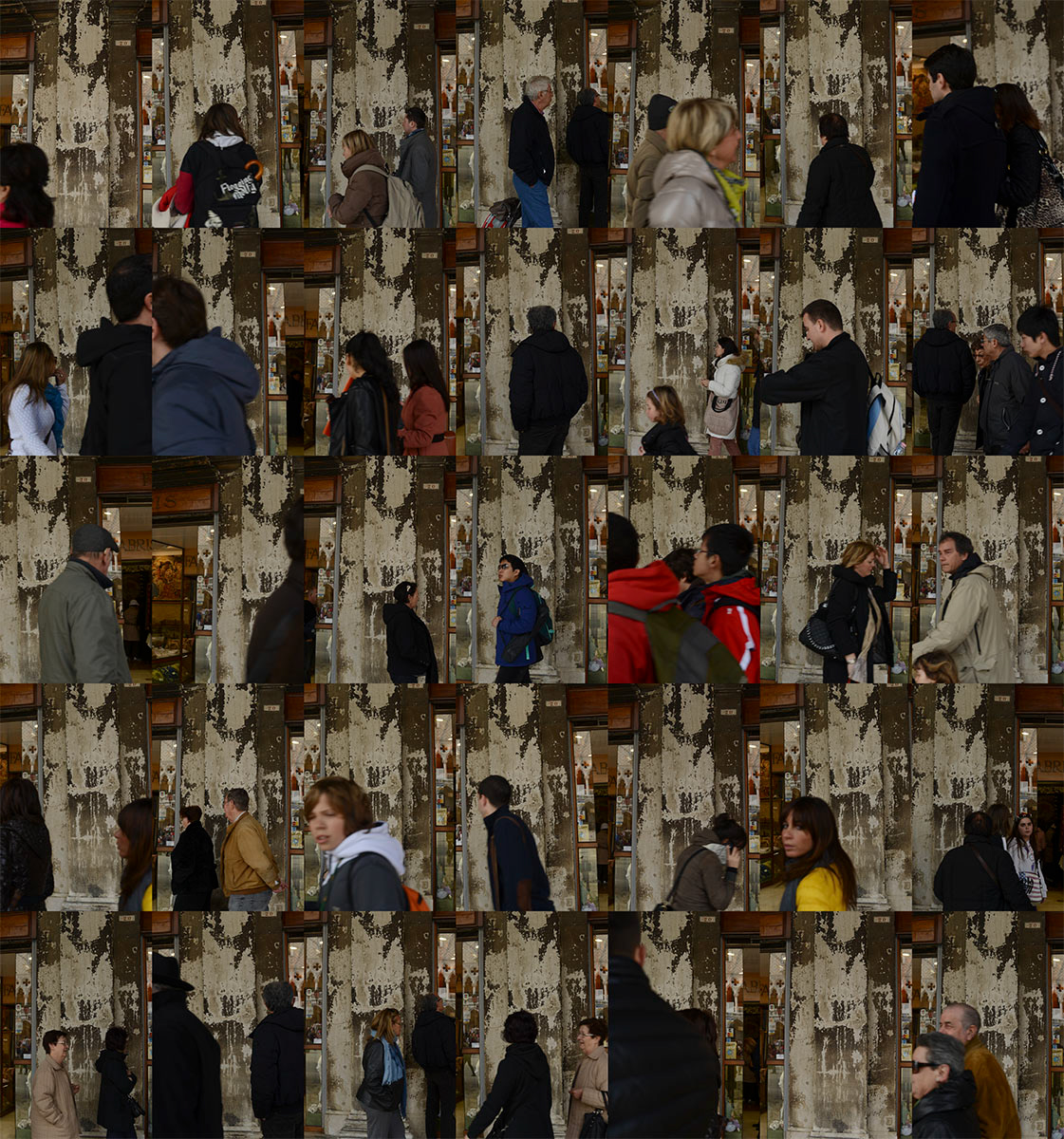 The Fremont Gallery is pleased to present Campos and Canals, The Maze, a collaborative Exhibition by Juliane Backmann and Eloy Torrez.
            Collaborations are by their very nature a conciliatory effort, two artists arriving at a mutual understanding either in language or in visual terms through a process of simultaneous reduction and expansion, yet the best collaborations are verifiably multidimensional wherein the two artists create a synergy of ideas and materials that expands their initial individual impulse. Eloy Torrez and Juliane Backmann have created a visual dialogue that constitutes a journey, both literal and metaphoric wherein the artists traveled to Venice Italy as artists in residency, exploring the literal landscape while also investigating the deeper, less obvious terrain of human relationships.
            Both Torrez and Backmann approach Venice as a vessel of history, yet for Torrez, whose intimate pencil and colored pencil drawings reflect a more historically codified understanding of the city where portraits of individual faces come together as a compendium of contemporary human life in and around the city. Torrez' paintings also function as visual analogs of every day culture, blending myth with a contemporary aesthetic, ultimately transforming the idea of a universal human experience into something truly extraordinary. Again, as with his drawings, Torrez' imagery attests to a heightened sensitivity to the human condition and all its complexity. Similarly, Backmann's photographs chart the simultaneity of human experience as analog images of specific buildings, streets, plazas and piazzas meld effortlessly with the people who move through them, creating a portrait of visual culture whereby we come to comprehend the essence of space and time. 
paintings by Eloy Torrez / photographs by Juliane Backmann
at Edgar Varela Fine Arts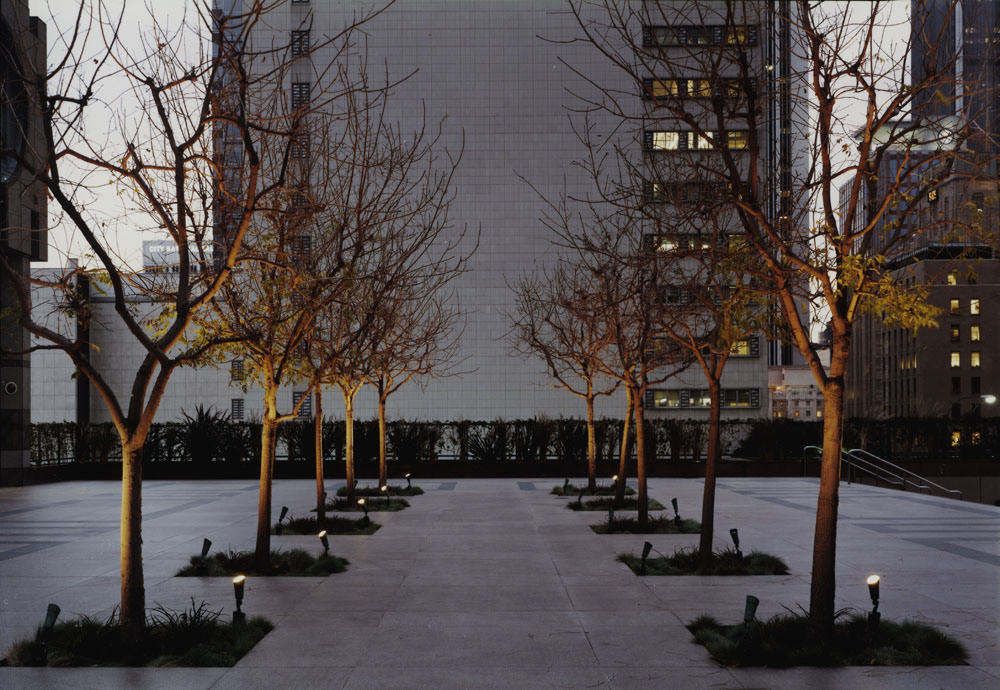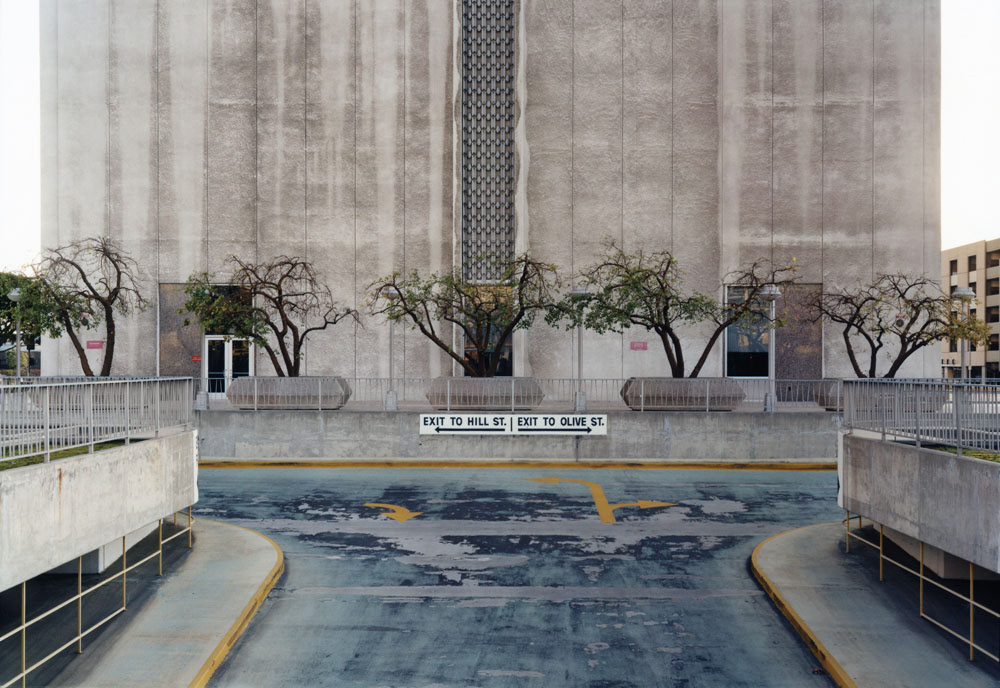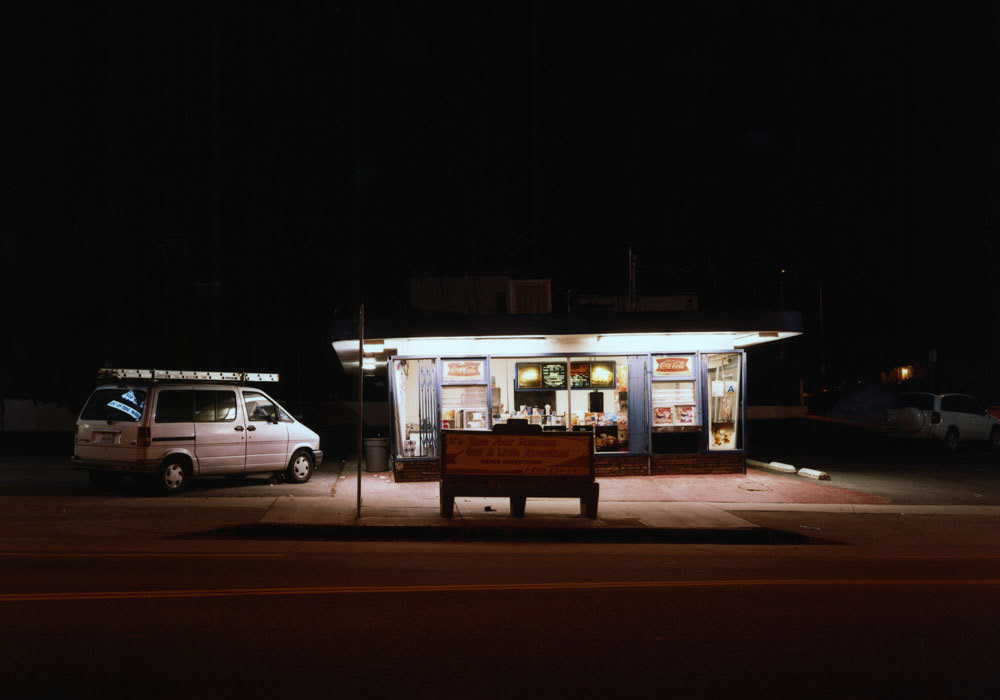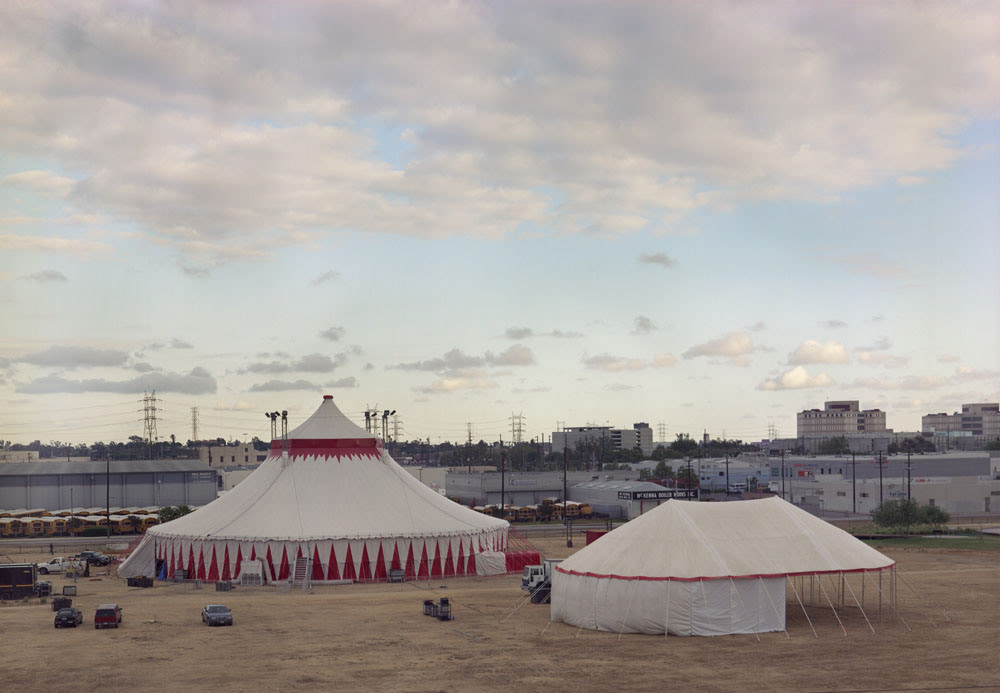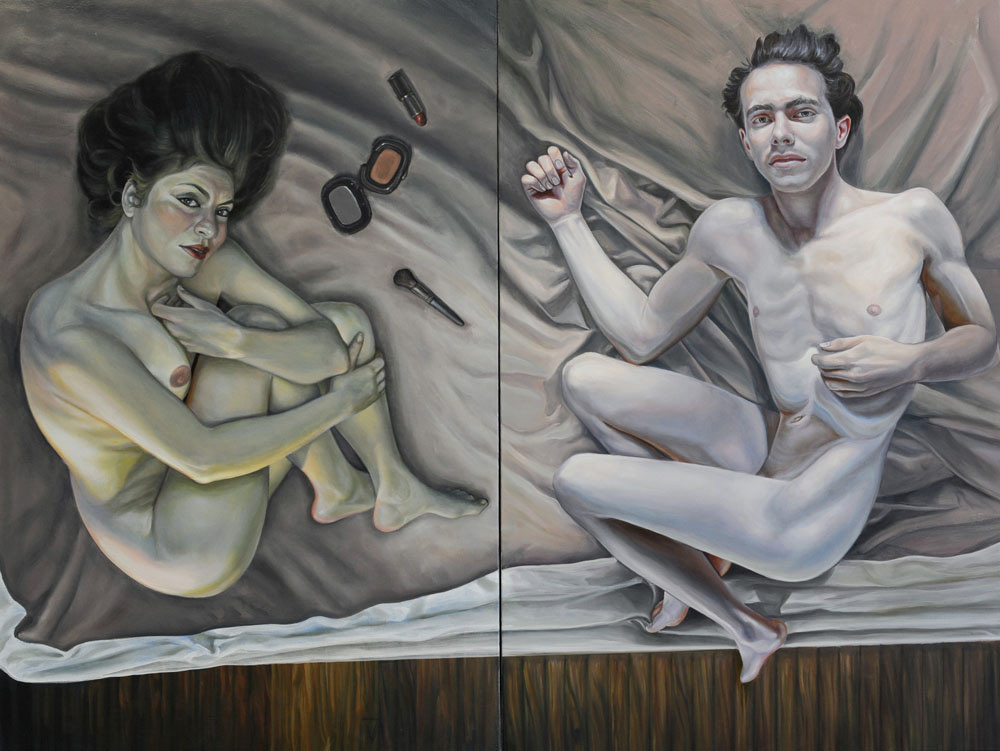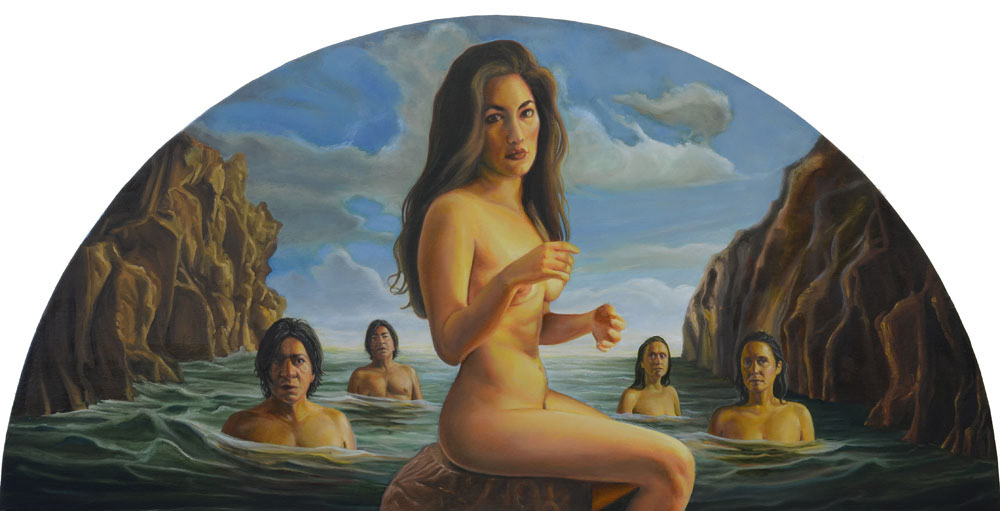 There's something profoundly unsettled about Flashback to Now, a series of oil on canvas paintings by Los Angeles based Eloy Torrez and photographs by Juliane Backmann.
In Torrez's "She Said He Said" A hollow-faced couple stares out of the canvas from a rumpled bed. A businessman levitates front and center above a desert floor while other working professionals recede with backs turned. A white-faced autobiographical character jumps into the foreground as an office building and a pair of car stereo speakers take to the air in "Somewhere between Los Angeles and Albuquerque". What is the relationship between these subjects? Who are they now? Who were they before?
Juliane Backmann's photographs of urban landscapes likewise ask more questions than they answer. Using a large format field camera with color negative film, Los Angeles based Backmann captures banks, lobbies, churches, courtyards, parking lots and other silent protagonists of the urban landscape, each one devoid of people. Her empty vignettes speak as much to what's in the frame as what's not. Where has everyone gone? What is the purpose of these spaces when empty?
In the case of both Torrez and Backmann, the work isn't about what unfolds in front of the viewer. It's about the cracks in between. It is work that tells of the passing of time–not of people and not of places. Generations unfold in Torrez's surreal scenes–that which brings his subjects together is seemingly less powerful than the stories that divide them. In Backmann's photographs, time of day is obscured and purpose of space is obscured too. Hers are still lives of a place caught off-guard and off-duty. Combined, the works of these two artists is a convergence of oblique narratives and stories partially told.
As one of Los Angeles' most iconic muralists over the past three decades, Eloy Torrez has long been to uncovering such stories. Among his works are the Pope of Broadway mural on the Victor Clothing Company building in downtown Los Angeles, and Portrait of Hollywood, a John Ritter tribute mural at Hollywood High School. He is a 2009 C.O.L.A. grant recipient. A native of New Mexico, Torrez is a graduate of Otis Art Institute.
Juliane Backmann too has had turned her lens on the people and places of her adopted city. Originally from Muenster, Germany, Backmann has chronicled the Los Angeles art scene over the last fifteen years for a forthcoming book of portraits, featuring artists Carlee Fernandez, Eugenia Butler and more. She has exhibited internationally and is the recipient of a 2013 Emily Harvey Foundation artist residency in Venice, Italy. Backmann studied photography at the Academy of Photography in Munich.
Totaling five works by Torrez and six by Backmann, these two series will be exhibited as one, intermixed on the walls at Edgar Varela Fine Art (EVFA) in downtown Los Angeles. The exhibition is on view from June 23 – July 21, 2012.